A vanguard acute trust is holding talks with seven GP practices with a view to fully integrating them into its primary care provider arm by the end of 2016-17, HSJ has learned.
If deals are struck it would bring the total number of practices run by Yeovil Hospital Foundation Trust's subsidiary company, Symphony Healthcare Services, to 10. The company took over three practices earlier this year as part of its programme to set up a primary and acute care system. The area is one of nine developing the model as part of the national vanguard programme.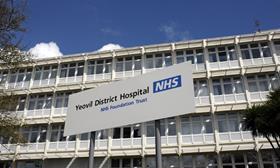 Mandy Seymour-Hanbury, managing director of Symphony, told HSJ she hoped all seven practices would agree to be taken over by the company between now and March.
"I'm very optimistic that those we're talking to will want to progress into integration, because there is a very strong sense of trust and strong relationships in South Somerset," she said.
She emphasised that the company was an "arm's length primary care organisation… with primary care values" which would recognise the "local flavour" of each of the practices that decides to integrate. She added: "We want to ensure that the partners and practices who come on board feel they have a role to play in how Symphony develops."
Integration of the seven practices would mean the majority of the 19 local practices in south Somerset would be directly run by a subsidiary company of the local acute trust. The 10 practices would have a combined patient list of 70,000 – just under half of the population covered by the PACS.
Practices fully integrated with Symphony will continue to technically exist, with each having their own contract. However, in future these will be held by "nominee" GPs from the company's board. The practices' work will also be subcontracted to the company. The arrangement is intended to allow the fullest possible integration into the FT's GP provider company while still being reversible.
Ms Seymour-Hanbury said for its three current practices Symphony had hired eight new GPs, who have been offered flexible working arrangements and the opportunity to work across several care settings. The new GPs came from outside south Somerset, she added.
GP practices in the patch have two options for being formally involved in the PACS: full integration with Symphony Healthcare Services, or implement the new care model as independent practices.
Of the remaining nine local practices, one is understood to be not cooperating with the new care model, and eight have agreed to be independent "participating" practices.
Under the model being developed, the participating practices will set up a new entity, which will partner with Symphony on their behalf, to hold a single population health contract.
Ms Seymour-Hanbury said GPs are yet to agree the exact form this will take.
It has not been confirmed when commissioners will procure the PACS and move to a new contracting arrangement.
Earlier this month, HSJ reported that the Royal Free London Foundation Trust visited Yeovil to learn from its model.