NHS England warned that GP practices are not receiving "essential" resilience funding
National commissioner promised to give £16m to GP practices by March 2017
BMA says NHS England could be "underestimating" amount of money spent from £40m resilience fund
Chaand Nagpaul warns national director over delays in local deployment of funds
NHS England has been warned by the British Medical Association that local commissioners are not making "essential" funding available to struggling GP surgeries, despite promises made that £16m would be spent by the end of this month.
In a letter sent to Ros Roughton, director of commissioning for NHS England, Chaand Nagpaul, chair of the BMA's general practice committee, said some practices have not received their slice of a £40m resilience fund and local deployment of the money had been delayed.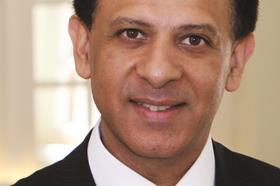 As part of funding settlements announced in the General Practice Forward View last year, NHS England said it would put £40m towards a "practice resilience programme" aimed at helping financially struggling surgeries.
NHS England had said £16m from the fund would be made available to practices by March, to use on support services including capacity management, specialist advice and mentoring.
According to data published by the national commissioning body, £11m of the fund had been spent by February.
However, in his letter, shared exclusively with HSJ, Dr Nagpaul said: "We believe this [£11m] may be an underestimate since we have heard of anecdotes where even where CCGs have claimed allocation of funds, practices have not been notified accordingly."
The letter, sent on 15 March, continued: "It is vital that this essential resource to support practices under the greatest of pressures is not lost to general practice due to the problems in local deployment of funding.
"We would be grateful if you could clarify what plans are in place to ensure we are absolutely clear of the level of funding that has not been released to practices."
Dr Nagpaul also asked for any funds not spent by March to be made available in following years.
The letter was sent following a BMA survey of local medical committees in England.
The survey, which had 40 responses from 71 committees, asked whether their clinical commissioning groups or NHS England area teams had identified and notified practices in their area due to receive resilience funding and whether it has been made available.
Eight LMCs answered no to the first question and another eight said "partly". The rest said yes or were unsure.
On whether funding has been made available, 16 said yes, 15 said no, eight said partly and one LMC was unsure.
In January, the Royal College of GPs published a review of the General Practice Forward View's progress to date, which found that only £2.5m of the resilience fund had been spent by December.
A spokeswoman from NHS England said: "The latest local team reports show investment of £9.2 million supporting over 600 struggling practices through the Vulnerable Practice Programme and investment of £11.9 million supporting over a further 500 practices through the Practice Resilience Programme. All funding is committed to be spent by the end of this financial year as we deliver on our commitments set out in the General Practice Forward View."