Delay in release of detailed guidance for CCGs to apply for primary premises fund
BMA leader calls for clarification money will not be spent elsewhere or 'double-badged'
NHS England could delay February deadline for funding applications
The deadline for bids for £750m of GP premises funding could be extended, as clinical commissioning groups await guidance which was due to be published last month, HSJ has learned. 
The delay to the guidance has sparked calls for assurance the funds will not be spent elsewhere or "double badged".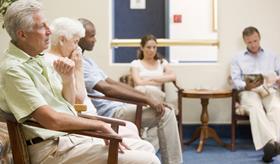 NHS England previously said applications to the primary care transformation fund should be submitted by the end of February. However, the detailed guidance on the fund from the national body, which is expected to give details of how to apply, has been delayed.
British Medical Association GP committee deputy chair Richard Vautrey told HSJ the issue was "frustrating" for practices, while a primary care estate adviser said the uncertainty created was "ridiculous".
An NHS England spokesman said it was considering whether to push back the deadline for applications, taking into account the guidance's final publication date.
The funding initiative was launched in December 2014, as the "primary care infrastructure fund", and was originally intended to be allocated in £250m tranches each financial year until 2019.
As of November, 1,087 GP practices had been approved to receive £192m from the first tranche of funding. A further £25m has been moved into the prime minister's access fund, which backs schemes enabling seven day GP services.
It was announced last year that the primary care transformation fund would be stretched to cover costs for some community services as well as primary care infrastructure, and be subject to CCGs' plans, rather than only GP practices direct bids.
Dr Vautrey told HSJ: "There are concerns from practices developing plans, [which had been] assuming this would be an opportunity to address long standing problems with their premises.
"It's very frustrating. There's always a risk that the more it's extended, the riskier it is that the money is lost or is used for something else.
"We need absolute guarantees that the money will continue to be spent and spent appropriately and not double badged for something else."
John Hearle, joint chair of the Primary Care Premises Forum, which represents private sector GP premises specialists, said "It's ridiculous, the CCGs are struggling to fund new premises and have been told that there's this big chunk of money available which has the potential of unlocking capital… but they are still waiting to hear from NHS England about how this money is going to be put in."
Mr Hearle, who leads on medical premises at property consultants Aitchison Rafferty, said important questions needed to be answered in the guidance. "What are the conditions? What are the limits? How does it affect [GP premises] rent reimbursement? Is it just for GPs or primary care in general? Yet [CCGs] are still being told they have got to apply by the end of February."
NHS England said it hoped to publish the guidance soon.