DH and NHS England have been 'complacent' about GP capacity, MPs warn
Older, white, affluent patients get better GP access than anyone else, report finds
MPs have accused the Department of Health and NHS England of being "complacent" about the ability of general practice to cope with increased demand from patients and rising public expectations.
The Commons public accounts committee has said that too little had been done to ensure staffing levels keep pace with demand, warning that action needs to be taken to avoid a "looming crisis" in general practice.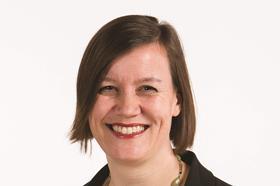 The committee, which on Wednesday published a report examining the factors impacting on patients' access to GPs in England, found that the ability to see a GP was too dependent on where people lived.
It added that patients who are older, white or live in a more affluent urban area get better access than anyone else.
The committee cited GPs' "extreme workload pressures" and low morale as factors making clinicians leave general practice.
The report said: "In recent years the Department of Health and NHS England have failed to ensure that staffing in general practice has kept pace with growing demand.
"They appear to have been complacent about general practice's ability to cope with the increase in demand caused by rising public expectations and the needs of an ageing population, many of whom have multiple health conditions."
The report reiterated the findings of a study by the National Audit Office, which said neither NHS England nor the DH have sufficient data on demand, activity or capacity to support their decisions around the sector.
The British Medical Association has seized on the report's findings as vindication of its calls for more resources to be spent on the sector.
The trade union's GP committee chair Dr Chaand Nagpaul said: "This alarming reality is a direct result of successive governments failing to build a GP workforce that can provide high quality care to a changing population with different needs."
Among the recommendations from the report, the committee called on both the DH and NHS England to:
set out how they plan to reduce the number of GPs leaving the profession and report back in December;
publish a plan for improving data collection on general practice by September; and
develop strategy on how to improve access for patients from ethnic minority groups and report back by December.
Committee chair Meg Hillier said: "There is a looming crisis in general practice. For too long staffing levels have failed to keep pace with the growth in demand and too little has been done to close the gap.
"Experienced GPs are quitting while training places go unfilled; there are alarming variations in the experience of different groups of patients, and in some cases even basic information is hard to find, piling additional pressure on other parts of the health service.
"Our committee has set out a series of measures we expect government to act and report on by the end of this year."
A DH spokeswoman said: "We are taking wide ranging action to improve GP access as part of our commitment to a safer, seven day a week NHS.
"We have agreed a new GP contract that will see record investment in general practice and we are enabling patients to see a GP at evenings and weekends, as well as improving access through telephone and video consultations.
"The number of GPs recruited rose last year and we will boost numbers further with 10,000 new primary care staff, including 5,000 doctors in general practice, by 2020."