NHS England and DHSC promise review of primary care estate
Changes agreed to GP premises payments "don't go far enough"
GP contract investment up 3.4 per cent, say employers and BMA
GPs to receive "interim" 1 per cent pay uplift
NHS England and the government have agreed to carry out a review of primary care premises as part of this year's GP contract deal with the British Medical Association.
The review will be led by NHS England and the Department of Health and Social Care, working with the BMA, and begin by the summer.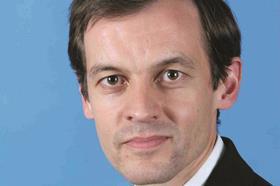 Some changes to rules on GP premises have been agreed in the 2018-19 negotiations, the results of which were announced today, but both employers and the BMA said more work was needed.
NHS Employers, which negotiates details of the contract for government and NHS England, said in its summary of the deal: "The premises review will include, but not be limited to, helping to ensure that premises used for primary medical care are fit for purpose into the future bearing in mind likely service and other developments, and that they promote the recruitment and retention of GP contractors as well as representing value for money.
"The review will also provide a better picture of the overall position on primary care estates and help to ensure better integration of services into the future."
The summary says the review "will be underpinned by as clear an understanding of the evidence base as can be collated [and] is likely to take six months and will make recommendations on next steps as soon as possible".
The review will also look in particular at a problem for GP partners known as "last man standing". This occurs when the last remaining GP partner of a practice wants to leave but would be left with significant liabilities, particularly for premises. The prospect of this is said to be dissuading GPs from taking up partnership posts.
The BMA's letter to GPs on the 2018-19 GMS contract deal also confirms "we have commenced a review into how to reinvigorate the partnership model of delivering general practice", and "we are currently engaged in a wholesale review of [the quality and outcomes framework".
Meanwhile, NHS Employers said the 2018-19 deal would mean an additional £256.3m investment through the contract, the equivalent of a 3.4 per cent increase on 2017-18 spend.
Other changes in the annual contract deal include:
a 1 per cent "interim" uplift in pay - this will be reviewed following separate pay negotiations which may conclude later in the year;
an extra £30m – in addition to last year's £30m – to cover rises in GP indemnity payments;
agreement to increase reimbursement for parental leave and sickness cover to match inflation; and
£10m to support implementation of e-referral usage by all GPs.
In a statement, the BMA GP committee said it did not approve of the 1 per cent pay uplift and has asked the Review Body on Doctors' and Dentists' Remuneration for 2 per cent.
Some proposals for long awaited changes to rules on how GP estates are funded and reimbursed – known as premises cost directions – have been agreed and published deal.
GP committee chair Richard Vautrey said there was "still work to be done" in this area, including to address the "last man standing" problem.
In a letter to GPs on the deal, the committee said: "We have been very clear that there needs to be a more fundamental review of GP premises, as in many areas in the country it is premises problems that are leading practices to hand back their contract, as well as this being a major disincentive to becoming a GP partner."