A record number of doctors have signed up to train as GPs, Health Education England has said.
The national education and training body said it has recruited more trainees to join the GP workforce than at any point in the NHS history.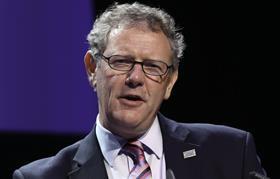 For 201,7 HEE said there are 3,157 trainees, beating last year's recruitment total by more than 138 doctors.
However, the total is still short of the mandated aim for HEE to recruit 3,250 GP trainees each year to help achieve the government's aim of 5,000 more GP's by 2020.
HEE chief executive Professor Ian Cumming said: "This year's figure of 3,157 is yet another record and is a testament to all of the hard work that has gone into this priority area.
"It is great news for the NHS and great news for patients who will benefit from our continued investment in GP training through a wide range of initiatives and programmes to keep the training numbers growing year on year.
"But despite what has been another record breaking year, we know that more still needs to be done.
"We will continue to develop initiatives such as our general practice marketing campaign, now in its third year, to help raise awareness of general practice as a career of choice and its unique selling points as a specialty."