HEE director claims organisation is on track to exceed last year's record GP trainee recruitment
Simon Gregory says applications for last round of hiring are higher compared to 2016-17
HEE to commission review of its GP trainee recruitment schemes
Professor Gregory says it is a "myth" GP trainee recruitment has been poor
Health Education England is "on track" to exceed last year's record GP trainee recruitment, a senior official has told HSJ.
Simon Gregory, HEE's director and dean of education and quality in the Midlands and East, said the organisation is already in line to exceed last year's figure and meet the government's target in 2017-18.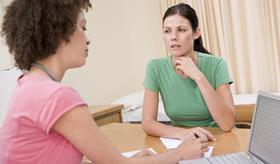 Professor Gregory, who leads on GP trainee recruitment, said the national training body has already seen an increase in applications for its second round of recruitment compared to last year.
According to figures published in July, HEE filled 2,732 ST1 places after round one – 41 more than in 2016-17. In round two last year, HEE filled 245 ST1 places.
Professor Gregory also revealed HEE will look to procure an external review into the effectiveness of its GP trainee recruitment schemes.
In 2014, HEE was told by the Department of Health to increase the number of GP trainees in England to 3,250 each year to support the health secretary's promise to have 5,000 new GPs working in England by 2020.
At the end of 2016, HEE had filled 2,989 GP trainee places, against its mandated target of 3,250 a year. Of these, 2,936 were ST1 GP recruits, which the arm's length body said was "unprecedented".
Professor Gregory said: "Round one figures [this year] were even higher than last year… last year was our highest ever, and round two [applications] are up even more than round one was."
The HEE director would not reveal the exact recruitment figures so far as he said these would need to be published by the DH alongside other specialities later this year.
Commenting on whether he expects HEE to meet the 3,250 target, Mr Gregory said he was "cautiously optimistic".
"Last year was our highest year ever and we're on track to exceed that again this year," he added.
The HEE director also said: "There is a myth that GP recruitment has been low… young people want to be in the metropolis. So, what happened as we expanded to 3,250, is the M1 acted like a funnel for more people wanting to be in London and the South East. What we've tried to do [since] is encourage people to distribute across the country."
Earlier this year, HSJ reported that NHS England will look to recruit 2,000 qualified GPs from overseas to help meet the 5,000 target.
When asked if this was an admission that the recruitment targets set for HEE would not be enough, Mr Gregory said: "If you look at the level of water in a bath, you look at the taps but you've also got to look at the plughole and the overflow; our 3,250 [target] is only the taps.
"Much of this is about when people are choosing to be in general practice [and] how long they're going to be in it for. So whether people are looking at the rising costs of indemnity, the rising level of complaints, the workload, or even a previous chancellor's pension cap… some doctors have chosen to retire earlier or go part time earlier… it's about adapting [plans] as we go."