As 2020 draws to a close, HSJ takes a look at its most read stories of the year.
Eighty senior medics slam 'disruptive' push for landmark ICP contract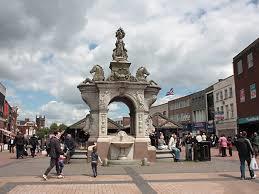 Consultants at the Dudley Group Foundation Trust wrote to Dudley Clinical Commissioning Group over its plans to award a £360m integrated care contract to a new NHS trust.The contract covered primary care, community health and some public health services, and would include around 40 per cent of Dudley Group FT's services. However, senior trust clinicians wrote a letter to the CCG, both trusts, and NHS England, requesting the development be paused for 12 months and for a review of the risks and benefits of the model to be carried out.
Eight-way CCG merger blocked by local opposition
The GP members of West London Clinical Commissioning Group voted by a ratio of two to one against the health system's plans to combine its eight constituent CCGs. The seven other CCGs voted in favour of the merger. The CCGs cover a population of 2.4 million and have a combined allocation of nearly £3bn. They worked jointly for two years as a "collaboration", but this is the second time their efforts to merge have been knocked back. Last year the commissioners tried to merge the eight into one by April 2020, in line with CCGs in the South West, South East and North Central London systems, which was backed by London's NHS regional team.
Large-scale GP providers' role in PCNs revealed
Seven primary care networks were entirely made up of multi-practice GP providers, with a further 38 composed of a single very large practice. These providers — often known as super-partnerships — are various forms of entities made up of tens or hundreds of GPs, often working as GP partners but in a more corporate entity, caring for hundreds of thousands of patients but divided into individual constituent practices and practice lists. HSJ isolated the 12 largest of these at-scale providers, which have nine or more constituent practices not counting urgent care centres and other services that are not core members of a PCN. These super-partnerships are involved in 141 PCNs – around 11 per cent of the total – according to data collected by HSJ using freedom of information laws from clinical commissioning groups.
Babylon claims unfair treatment after 'unique' funding bid rejected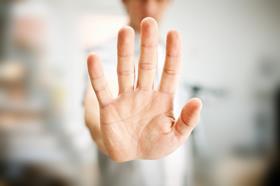 Digital GP provider Babylon Health hit out at what it said was unfair treatment and an NHS "system problem" which was blocking innovation, after commissioners rejected its bid for costs reimbursement. This year Babylon, which runs digital-first service GP at Hand, bid for rent reimbursement totalling £400,000 for two (both in London) of its six sites. However, the bid was rejected by the CCG's primary care commissioning committee.
Trust boss quits to run new primary care provider
John Howarth, deputy chief executive of North Cumbria Integrated Care FT, stepped down to run a social enterprise consisting of 11 GP practices. Professor Howarth took on the chief executive role of the enterprise – North Cumbria Primary Care – which he said aimed to maintain small family practices rather than consolidate them into larger surgery buildings as seen elsewhere in the country. He said the organisation, which has taken on 16 buildings, would help "take business worries [away from]" salaried GPs, and profits would be reinvested in improving care and access.
Gov warned IT problems will make 'dog's breakfast' of covid vaccine delivery
Prominent GPs warned of IT problems making a "dog's breakfast" out of the covid-19 vaccine programme, amid uncertainty over the balance between national and local booking systems. The concerns centred on IT systems for booking vaccination appointments, and "call/recall" systems which would invite people for their first dose, and then reinvite them for their second dose at the right time. Several doctors and sources in primary care technology have shared their concerns about this situation at the time.
GP who fought government made a dame in Queen's honours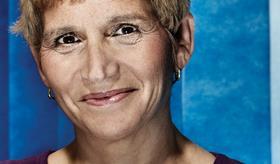 Dr Gerada is a senior partner at Hurley Group Practice, which started as a single practice in Lambeth and has since expanded to 14 sites. During her time as chair of the Royal College of GPs — where she was the first female to hold the post in 50 years — she vociferously opposed the 2010-13 reforms of the NHS led by the Conservative health secretary Andrew Lansley. She is now a member of NHS England's NHS Assembly, a non-executive director of University College London Hospital, and has led the development of pioneering mental health support services for doctors and other healthcare staff.
Two services face axe from embattled GP contract
NHS England decided to drop altogether two of the five services it wanted primary care networks to deliver in 2020-21, in response to outcry from GPs. It dropped altogether the "anticipatory care" and "personalised care" services from the 2020-21 contract specs. Two of the proposed enhanced services in the PCN specs — enhanced care in care homes and one concerning structured medication reviews — were due to be implemented in full in 2020-21, according to the original draft contract. These and other changes were confirmed later in the year.
The GP locum 'feeding-frenzy' that is crippling general practice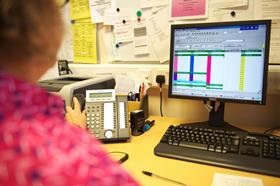 Nadeem Moghal shared his comments on how GP locums must force a rethink on the future workforce to create a positive opportunity to transform general practice. He stated how the covid crisis has created the opportunity to transform general practice through building a family of professionals from a mix of disciplines, enriching the team and care quality.
New GP network rules face rewrite as criticism mounts
Responding to criticism of the specifications which GPs would be asked to deliver as part of their PCN, NHSE director of primary care Nikita Kanani said: "The feedback is crucial and will absolutely be heard and reflected." Several other sources close to the development of the GP contract between NHS England and the British Medical Association's GP committee also indicated to HSJ the draft specifications were very likely to be flexed, and that officials were not set on rigid requirements. The draft specifications were published on 23 December, last year with a consultation process due to run until 15 January 2020.