Size of GP practice does not indicate whether it provides better quality care, chief inspector says
Professor Steve Field says general practice is the highest performing sector the CQC regulates
Nine out of 10 practices rated good or outstanding but more support is needed to help poorly rated practices improve
Professor Field says he is "great advocate" of movement towards ACSs
Scaled up general practice does not necessarily lead to better quality of care, the Care Quality Commission's chief inspector for GPs has said.
Professor Steve Field told HSJ the size of a GP practice does not indicate whether it provides good care or not, but larger groupings enable better communication.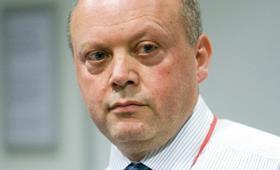 His comments follow a push by NHS England to have all GP practices working in hubs of 30,000-50,000 in the next two years.
However, Professor Field did say he was a "great advocate of moving towards accountable care systems and organisations" because "GPs, hospitals and social care providers should all be working together".
Professor Field said a key characteristic of outstanding rated GP surgeries is that the leaders work closely with other parts of the system.
The State of General Practice report, published today by the CQC, said nine in 10 GP practices are rated good or outstanding and Professor Field claimed it is the highest performing sector the CQC regulates.
However, the report also found that there is not enough support to help poorly rated practices improve and called for a "system-wide coordinated" programme to help practices rated requires improvement or inadequate.
Expanding on findings about large scale primary from the report, Dr Field said: "I think the size of a practice does not indicate whether it is good or not, but what it does enable is communication between practices, which might have been difficult otherwise.
"The factor for me in an inadequate practice is professional isolation. For good leaders, it doesn't matter if they're part of a federation or a merged group, they're going to communicate with other GPs, local authorities, with hospitals; but it's more difficult if you're not good at that.
"Scale probably helps those practices, but we cannot say that scale that it is the main thing; it is about leadership."
However, while the report said the size of a practice does not dictate whether it providers good care, it does suggest a link. Data analysis in the report shows practices rated inadequate tended to have an average list size of 5,000, while practices rated outstanding had an average list size of 10,000.
The CQC found "clear regional variation" in the ratings of GP practices, with the North East showing the highest percentage of good and outstanding practices and London having the highest percentage of requires improvement and inadequate surgeries.
This article was updated at 11.10am on 21 September.
Source
HSJ interview; State of General Practice report
Source Date
21 September 2017
Large scale general practice not linked to quality, says chief inspector
1

Currently reading

Large scale general practice not linked to quality, says chief inspector

2