A "reasonable chunk" of the country will be expected to develop large-scale GP providers and networks under NHS England planning requirements for the coming years. 
Planning guidance for 2016-17, due to be published in coming days, will also ask for:
around 20-30 struggling district general hospitals to redesign their acute services to make them sustainable;
reform of urgent and emergency care services, with providers given individual targets to improve performance on the four hour waiting target;
many more areas to improve healthcare in care homes as pioneered by vanguard sites; and
NHS organisations to form health economies and jointly develop strategic plans by the summer.
NHS England chief executive Simon Stevens set out some of the requirements that will feature in the guidance in an interview with HSJ.
Some of the new care models set out in the Five Year Forward View, and being tested by vanguards, could be extended in some form to much more of the country, he said. He cited multispecialty community providers, enhanced health in care homes and emergency care networks as three models that could be rolled out beyond the vanguard sites at pace.
"For some parts of the vanguard programme, I think we can go wide quite quickly, because there's an appetite for it. We need to put in place a primary care offer to every part of the country where GPs want to come together," he said.
It would be a way to "short-circuit some of the stages of trying to work out what does a new partnership agreement look like, what do we do with the [primary care] premises?"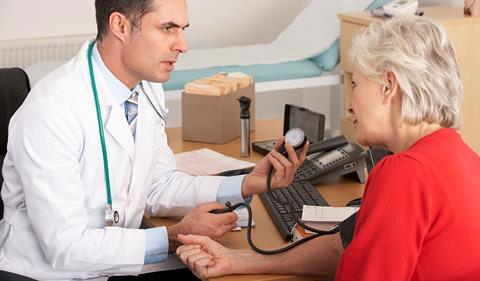 Mr Stevens said NHS England and NHS Improvement "will be asking for a reasonable chunk of the country to move forward into this zone, not on the existing intense vanguard model, but here are some things which we can see are the no brainer stuff we want to do". This will also include forming urgent and emergency care networks and redesigning those services.
For primary care, he said the model should be created "in a way that helps GPs" by supporting a "different skill mix, potentially different channel opportunities for people to interact with their GPs, more stratification where you need face to face [appointments and] pharmacists in practice teams".
Asked about how many areas would be covered by the primary care model he said: "We'll ask for volunteers but it definitely needs to be a big enough swathe to make a difference."
Meanwhile, he said many small and medium sized hospitals needed to rapidly redesign their acute and emergency services too. He said there were "20 or 30" district general hospitals, many on the coast, where "we're going to need some form of acute cover there".
He gave the examples of Weston General Hospital, Barnstaple, West Cumberland Infirmary, Scarborough, Darant Valley and Medway.
"The solution here is not just going to be [patients travelling] hours somewhere else. This is why we've got to reinvent what that model looks like, it's not just a question of asset stripping." He said: "What I mean by that is… the medical sub-specialties are fractured and the individual working time directive compliant junior doctor pyramids have made it much harder to sustain viable and affordable DGHs."
This work would reflect changes to services being explored by primary and acute care system vanguards, he said, and involved "reinventing the medical cover for acute medicine for those geographies in a way that is viable".
Mr Stevens said this work had to accelerate next year. "This is exactly the time to do it - now is the time to go through the pain barrier," he said.
"This is the moment in terms of the funding cycle; the time it takes to implement these changes [and] because people's backs are against the wall they are now willing to contemplate stuff that previously would have been very difficult."
Exclusive: Stevens casts doubt over NHS devolution outside Manchester
1

2

3

4

5

Currently reading

Large-scale GP model to be rolled out to 'swathe' of England