Out of hours services costs could face a significant hike as off-payroll payments to GPs come under scrutiny from the government.
HSJ can reveal a long running legal battle is under way between Lincolnshire Community Health Services Trust and HM Revenue and Customs over payments made over a number of years to GPs in the trust's out of hours service.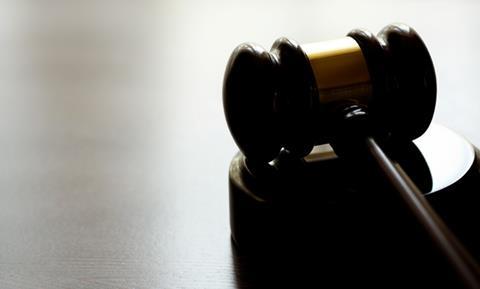 The dispute, which could become a test case, revolves around clinicians being paid directly as self-employed individuals rather than on the trust's payroll.
A second case revealed in a paper published by North Durham CCG says an unnamed trust in the North East has moved all its GPs to payroll following an audit by HMRC and the provider "set aside a large provision for a potential fine".
HMRC is also carrying out spot checks on the employment status of GPs at a number of non-NHS out of hours providers.
Moves to switch doctors to payroll could have a major financial impact on the sector by making employers liable for national insurance, annual leave and sick pay.
The Lincolnshire case is believed to date back to before the trust took on services from the provider arm of Lincolnshire Primary Care Trust in 2011.
Papers published as part of its bid for foundation status show it faces a bill for £1.5m if it loses the case, but liability is being taken on by NHS England. HMRC's claim has been "repudiated" by the trust.
John Horrocks, chief executive of Urgent Health UK, which represents 30 social enterprises providing out of hours services, said a number of HMRC investigations were underw ay.
He was aware of one provider treating its GPs as employees but others treated the doctors as self-employed.
He said HMRC did not just look at contracts and different terms of conditions but also what happens in practice with GPs in their work.
The potential cost burden comes at a time when out of hours services are already under pressure due to GP shortages and rapidly rising costs of indemnity insurance for clinicians.
Mr Horrocks said: "The impact is potentially massive. It is a minefield and it's not absolutely clear what the outcome could be.
"In theory it could be applied retrospectively, which would probably have the effect of bankrupting out of hours providers, although there is no particular reason to think they would apply that in judgments."
He added: "We are already heading for a perfect storm and could do without any intervention from HMRC."
Mr Horrocks said any providers affected by HMRC intervention would need to speak to their commissioners about additional income to meet extra costs.
HMRC had agreed to hold a workshop over the issue next month to explain its methodology in carrying out assessments to decide employed or self-employed status, he added.
Lincolnshire Community Health confirmed it was in dispute with HMRC, and said: "Pending the outcome of that dispute it would be inappropriate to comment further on the subject."
HMRC said it does not comment on individual cases.
CCGs risk fines and unpaid tax bills for breaking pay rules
1

2

Currently reading

Legal battle could cause out of hours costs to rocket

3