Steve Kell on the need to shift focus in primary care to the things that matter most but cannot be counted – better outcomes for patients, team work and efficiency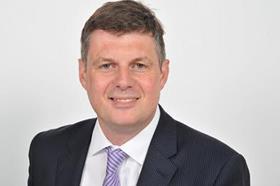 In primary care, as with many areas in the NHS, policy and funding often seem contrary to the needs of the service and patients. The focus becomes numbers, targets, things we can easily measure.
As a result, the NHS has focused on secondary care waits, on secondary care deficits, on secondary care structures. The excellent King's Fund report Understanding Pressures in General Practice is an example of the outcome of this focus – without meaningful data general practice funding share has reduced, the "crisis" has apparently not been noticed and staffing and workload pressures have reached breaking point for many.
The NHS needs a shift of focus from numbers to people, from individual to team and from intervention to care.
The NHS needs a shift of focus from numbers to people, from individual to team and from intervention to care
So what do the service and patients need? At a recent local workshop with practice and community staff we discussed our key aims: the importance of teamwork and staff wellbeing; better outcomes for patients through coordinated care and efficiency for patients and organisations. Not template friendly aims I agree, but ones that inspired us to develop a list of changes to implement as a team.
Not everything that matters can be counted.
Team work and staff wellbeing
The people I see in surgery increasingly don't fit a simple medical model. Their needs often involve nursing care, social services or voluntary sector input.
Teamwork, joint education and enabling staff to fulfil their roles are key to staff wellbeing, recruitment and the future sustainability of primary care
This is particularly evident with patients who attend the practice most frequently – often we fail these patients through unrecognised need and uncoordinated care. Unfortunately, the Transforming Community Services policy in 2008 tore apart many of the primary care teams that enabled organisations to work together, learn together and develop services together.
Establishing practice based teams, designed to meet the needs of the local population now and in the future, must be the priority for policy makers, commissioners and practices. Teamwork, joint education and enabling staff to fulfil their roles with the skills and time to do so are key to staff wellbeing, recruitment and the future sustainability of primary care.
Better outcomes for patients
Every day we come across barriers to care that result in delayed clinical management and inappropriate gaps in care. Ineffective communication is often to blame, with computer systems that aren't compatible or staff based in separate buildings who never meet each other.
Policy has resulted in a system designed to meet organisational targets, whether Quality and Outcomes Framework for practices, Commissioning for Quality and Innovation or waiting times for other providers. We need to develop a new system to focus on care and quality rather than numbers.
Efficiency for patients and organisations
Delivering better team work and improved outcomes has to result in efficiency gains for patients and organisations in primary care. The complexity of the system we have created often results in duplication, unnecessary contacts and patients who have little opportunity to control their own care, struggle to manage their own health and find it difficult to express their wishes and concerns.
The cost to patients, carers and services can be reduced by increasing methods to access healthcare or advice, by enabling patients through their own records and working together to provide care that is coordinated and meaningful. Policy should ensure more staff are available for the NHS, but we also have a duty to care for those we have and ensure we improve capacity through efficient working and designing our own local systems.
We must ensure to build a primary care model that moves beyond policy
Although the General Practice Forward View is aimed at addressing some of these areas, and should provide some much needed support to practices, primary care organisations must work together to deliver safer, sustainable services for staff and patients. My own practice is developing a new model of care based on team development and increased services, through the Primary Care Home model introduced by the National Association of Primary Care with support from the NHS Confederation and NHS England.
The Primary Care Home model is based on populations of 30-50,000, with practices developing integrated staffing models, improved care and eventually aiming to deliver system efficiencies through delegated budgets and aligned incentives. We have already developed new ways of working and co-located care with community services, the voluntary sector and social care.
We are developing combined education programmes and clinical models to deal with increased workload and working with local providers, including mental health, to ensure the full range of services are included in designing the model. We provide training for every clinical role and have expanded our practice team to include a pharmacist to oversee prescribing quality, efficiency and processes.
It is early days, but we are building a team that can work beyond contractual and organisational boundaries for the benefit of our patients. A consistent focus on patients and staff welfare has delivered real change in a short space of time at relatively little cost.
Now we must ensure we deliver on our aims, and build a primary care model that moves beyond policy and sets its own direction.
Steve Kell is GP Partner Larwood and Village Surgeries. Lead for Primary Care Home model, with a special interest in dermatology.