£330m primary care support services contract relied on major cost reductions
NHS England outsourced primary care support to Capita last summer
GPs, pharmacists and optometrists complain about new centralised services
Practices unpaid, vital stationary and medical equipment not being delivered
Vital primary care support services are in "meltdown" after NHS England contracted them out to Capita last year, prompting anger among providers toward the contractor and the national body.
The outsourcing giant took over primary care support in September following a competitive tender. The contract is worth £330m over seven years.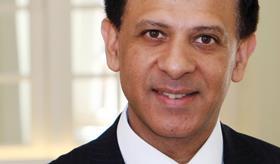 Capita's bid depended on saving £21m a year, driven by centralising administration and technology functions.
However, there have been reports of the service getting dramatically worse since the beginning of 2016 as the old localised service centres have been closed and transferred to Capita's new centres.
HSJ has heard GPs, community pharmacists and optometrists have all been affected.
Chaand Nagpaul, chair of the British Medical Association's GP committee, has written to NHS England to highlight "a multitude of serious complaints" from GPs. These have focused on Capita's failure to supply essential supplies such as syringes and prescription forms, and to deal effectively with paper records moving between practices.
Dr Nagpaul said Capita "appears to have been considerably underprepared". The poor service has increased practice workload and cost practices money, he said. He called for practices to be compensated.
He told HSJ: "This is a salutary lesson… it is another example of how the idea of outsourcing appears attractive in offering more for less, but that is based on a very simplistic view of how the NHS functions. The NHS has been very efficient and effective. The NHS functions on organisational memory, and you cannot just take a service over and run it better."
Bob Morley, executive secretary of Birmingham Local Medical Committee, said there had been some instances of practices not being able to release paper records because couriers, subcontracted by Capita, had arrived without appropriate identification. He also said some practices had not been paid properly.
The situation was an "almighty mess", he said.
Outside of general practice there have been reports of pharmacies running out of "dispensing tokens" – forms that are needed for use with electronic prescriptions. Robbie Turner, chief executive of Community Pharmacy West Yorkshire, said distributing these "seems to have caused a complete meltdown" at Capita. He said in the worst cases pharmacists had to ask GPs to stop electronic prescriptions.
Steve Lutener, director of regulation and support at the Pharmaceutical Services Negotiating Committee, which represents community pharmacy, said: "We have received no assurance from NHS England or the Department of Health that they are taking action on this serious matter."
HSJ has also heard repeated complaints about Capita's new call centre, which has been unable to respond adequately to the volume of complaints and queries received. Complaints are not being resolved quickly and there are long waits to speak to a call handler.
Katrina Venerus, managing director of the Local Optical Committee Support Unit, said Capita had been failing to supply optometrists with paper forms, practices were being paid the wrong amounts and being paid late for their NHS work. She said "there are wholesale issues" with the service.
The Optical Confederation has written to NHS England to raise these concerns. Capita has been drawing up a recovery plan but "they still have got a lot to do and they have not reassured us", Ms Venerus said.
A Capita spokeswoman failed to answer a question on whether their bid had been realistic given the contract value and complexity of the service.
She said: "Our focus has always been to ensure we achieve an efficient, effective and modern service that reduces the administrative burden on primary care staff.
"It is inevitable that with such significant structure change there will be initial challenges. However, we have been, and are continuing to, work closely with NHS England to ensure the service is delivered at an optimal level."
An NHS England spokesman said: "Cutting administrative back office costs by 40 per cent has freed up tens of millions of pounds for reinvestment in frontline NHS care, but the vendor swiftly needs to deal with these transition issues so that practice managers are properly supported. We will be holding the vendor to account for doing exactly that."
NHS England did not answer a question about whether contract penalties would be used to encourage Capita to improve.