A GP provider running one of the country's most advanced vanguards is to take on a group practices outside of its current region, HSJ has learned.
Modality Partnership, a super-practice that runs the Birmingham multispecialty community provider vanguard, will take on four practices in Hull from April.
The new division will cover 48,000 patients in Hull, bringing Modality's population coverage up to 150,000 across four locations: Birmingham, Sandwell, Walsall and Hull.
HSJ understands that 16 partners at the Hull practices will become partners of Modality, bringing the organisation's combined contract value to £20m.
The Hull practices are:
Faith House Surgery;
New Hall Surgery;
Newland Group Medical Practice; and
Springhead Medical Centre.
Modality is in talks with other practices in the area and will be also be guiding commissioners on the development of an MCP, HSJ understands.
HSJ reported last year that the provider was in talks with practices in at least two areas outside the Midlands.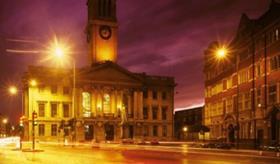 Naresh Rati, executive partner for Modality, said: "We welcome the expansion of Modality into Hull, where the 16 Hull partners share 48,000 patients across their practices.
"It is great working with like minded local GPs who are coming together to transform general practice in that area."
Ros Davies, a GP and lead for the new division, said: "By being a part of a larger group of GP practices, we can realistically achieve our goals and deliver excellent patient care for all.
"This will help us to improve access and care for all of our patients and to create sustainable GP services that are fit for the future.
"We have chosen to work with Modality Partnership as they share our same ethos and vision for the future of patient care and GP led services."