Chief executive of large GP federation says NHS England is doing "nothing" to develop "at scale" primary care
David Pannell says there is "lots of talk but no action" on encouraging federations and networks through contract changes
Voluntary multispecialty community provider contract for 2017 "not ambitious enough"
The leader of one of the largest GP federations in the country has accused NHS England of doing "nothing" to encourage the development of general practice at scale.
David Pannell, chief executive of Suffolk GP Federation, which covers a population of 540,000, said there had been "lots of talk but no action" from the national body on pushing forward the work of provider networks and federations.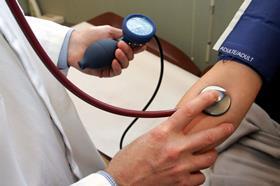 Mr Pannell said the only initiative promoting working at scale was the prime minister's GP access fund, but added that this did little to diverge from the "traditional" model of contracting with individual practices.
Speaking at an event in London last week he said: "There is nothing NHS England has done in the last four years to encourage working at scale."
Mr Pannell then told HSJ: "What things have NHS England or clinical commissioning groups actually done which gives opportunities to work at scale? There isn't anything at all apart from the prime minister's [GP access] fund.
"Every single contract that's part of the prime minister's fund has been a traditional primary medical services or general medical services [contract] type arrangement, [with local enhanced services] which are with individual practices.
"So there's been lots of talk but no action. I'm not saying this is just from NHS England, from what I can see the CCGs have been exactly the same as well."
He added: "The frustration from the first federations is everyone has set up, we were ready to go per the NHS England [primary care] strategy, published in 2014, and then nothing has happened.
"Lots of us have really struggled because we're all dressed up and nowhere to go."
While Mr Pannell acknowledged that a "voluntary" contract for primary care providers, which is expected from April 2017, could be a "step forward" to developing at scale primary care, he added that he was concerned that the deal would not be ambitious enough.
He added: "The key for sustainability is reversing the decade long trend of primary care having a shrinking proportion of the NHS budget and to do this more fundamental change will be needed."
Earlier this week HSJ reported that the federation was in dialogue with its member practices about options for development of the organisation including creating a "super partnership".
Phil Yates, chair of the National Association of Provider Organisations, and of Bristol based provider GP Care, said: "Whereas NHS England has supported the vanguards programme there has been virtually no support for the leadership of federations which are not [part of a vanguard].
"David's experience has been typical and [it's been] quite difficult for federations. In some areas there has been agnosticism from CCGs as to whether or not federations exist.
"In some areas there has been some support for their development but there are a number of areas where federations have found it difficult to pick up work and grow their businesses.
"If you haven't got contracts which are bringing in some income then you're at risk of not surviving."
An NHS England spokesman said: "General practice is the foundation of NHS services and this means it will need to adopt new ways of working that best meet the changing needs of patients.
"GPs are increasingly choosing to work in bigger teams, which often means they can offer patients a wider range of services at more convenient times.
"The new voluntary contract will provide another opportunity for practices to build partnerships and develop innovative ways of delivering patient care in the future."
NHS England accused of 'lots of talk but no action' on evolving primary care
1

Currently reading

NHS England accused of 'lots of talk but no action' on evolving primary care

2