NHS England estimates it will spend £700m of estates and technology transformation fund
The ETTF is 'derived from' the £1bn primary care transformation fund launched in 2014
NHS England could not account for £300m not earmarked for GP estates and technology
Reported ETTF spending to date differs from NHS Digital analysis
NHS England has been accused of using 'smoke and mirrors' in its spending of the £1bn primary care fund promised in 2014 by the British Medical Association.
A freedom of information request by HSJ revealed the national regulator estimates it will spend £700m of what was originally a £1bn fund by 2020.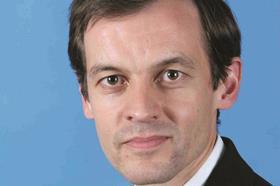 In December 2014, NHS England launched a primary care transformation fund worth £1bn. This was renamed the primary care infrastructure fund and then rebranded as the estates and technology transformation fund.
According to NHS Digital's investment in general practice analysis, published in September, £100m of ETTF money was spent in 2015-16 and £136m spent in 2016-17. In the previous year's analysis, the £100m in 2015-16 was listed under the "primary care transformation fund".
Responding to the FOI request about the ETTF, NHS England said to date, £180m from the ETTF has been spent, which included £52.9m in 2015-16. The total is £56m less than the figures published by NHS Digital.
It added: "The ETTF is a multiyear programme. We estimate that it will result in at least £700m investment (revenue and capital) over its lifetime into general practice estates and technology (2015-16 to 2019-20)."
When asked to account for the £300m of the £1bn that has not been earmarked for estates and technology, NHS England said: "The ETTF is derived from the (then named) primary care infrastructure fund, which was announced in autumn 2014, for a £1bn of investment in primary care infrastructure. It was intended to be around £250m a year, around £50m of which each year would be used to support investments in strategic infrastructure developments such as workforce."
In October 2016, NHS England told HSJ that £600m would be available for the ETTF, following concerns raised by commissioners that the fund was to be cut by £400m.
Richard Vautrey, chair of the BMA's GP committee, said: "Being promised one thing but offering another is classic smoke and mirrors and it's why GPs have so little confidence in the delivery of the promises made in the General Practice Forward View.
"There is a desperate need for investment in general practice premises, with many full to bursting and others that were fit for the 19th century but are certainly not acceptable for the delivery of 21st century healthcare.
"It's also not only a problem with the lack of capital investment, but the rate limiting factor is very often the reluctance of clinical commissioning groups to invest in recurrent rent reimbursements, which again prevents much needed premises developments.
"Urgent action needs to be taken to address these issues."
The HSJ Strategic Estates Forum is taking place on 20 March at BMA House in London. This is a high-level strategic forum that brings together estates directors, STP estates leads and trust board leaders responsible for the estates function who are developing strategic plans for their organisations and local health economies. The focus of the forum is on issues such as the delivery vehicle for the Naylor Report, the creation of Project Phoenix, advice on establishing SEPs (Strategic Estates Partnerships) and assessing progress of STP estates plans. Sir Robert Naylor, National Adviser, NHS Property and Estates; David Williams, Director General of Finance, Department of Health and Simon Corben, Head of Profession, NHS Improvement are all confirmed as keynote speakers for the event. Register your interest for this free-to-attend event on our website: https://strategicestates.hsj.co.uk/register-your-interest-attending