NHS England identifies "flaw" in patient choice scheme, following concerns highlighted by Sarah Wollaston
The national scheme was launched in 2015 and allows patients to register with a GP away from their home area
Patients may have received incorrect information when they called NHS 111
A "flaw" in a GP patient choice scheme may have resulted in patients being given the wrong advice, NHS England has admitted.
Letters written by an NHS England director, leaked to HSJ, said patients participating in a national scheme, which allows them to register with a GP away from their home area, might not be referred to the correct services when they call NHS 111 due to a "flaw" in the system used by providers.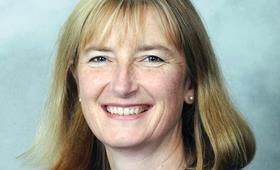 NHS England rolled out the national GP choice scheme in 2015 following commitments made by the coalition government. As part of the scheme GPs can register a patient outside of their practice boundary area without being responsible for organising home visits if the patient cannot make it to their surgery.
Instead, clinical commissioning groups must ensure patients have GP cover when they cannot attend their registered practice. According to NHS England, 1,749 providers have been commissioned so far to provide this cover, 83 of which are based in London.
However, the national commissioning body has said the system used by 111 providers did not have a "trigger" to alert call handlers to the fact that a patient is registered with a provider outside their home area. This means patients could be incorrectly referred to emergency departments or walk-in centres when they should be referred to the GP providing cover near their home, as is supposed to happen under the scheme.
In a letter to Commons health committee chair Sarah Wollaston, Matthew Swindells director of operations and information for NHS England, said: "It is clear that there is a flaw in our current processes. Despite the information being shared between primary care and [directory of services] teams, it is not currently being retrieved for each patient in the way it was intended."
The letter was sent on 9 January in response to concerns raised by Dr Wollaston last August that the scheme was leaving patients without access to GP care near their home during the day.
Dr Wollaston was alerted to the issue by George Farrelly, a GP in Tower Hamlets, who first raised concerns with NHS England in 2015.
Mr Swindells said there would be no "quick fix" for the problem but explained that changes to information exchanges between the NHS Spine and host system used by 111 would be needed. He also highlighted several actions NHS England would be taking over the next 6-12 months, including asking CCGs to identify "potential gaps" in their areas.
In reply, Dr Wollaston said on 23 January she was "disappointed" the arrangements for 111 to deal with patients in the scheme were not already in place and were not tested before the scheme was introduced.
She also said it was "disappointing" that NHS England had not investigated the issue when Dr Farrelly raised concerns in 2015.
"In the meantime, I would welcome your reassurance about the cover which is and will be provided to patients registered with a GP away from their home, should they be ill in hours at home, in advance of the technical fixes to which you refer being put in place. My prime concern is for the safety of patients in that situation," she said.
In a letter to Dr Farrelly, she said: "Your persistence in pursuing the matter despite initial rebuffs has resulted in NHS England recognising the problem and identifying what needs to be done to put it right."
NHS England was approached for comment. It has not confirmed whether the issue has been resolved but it is expected to provide the Commons health committee with an update on before Parliament's summer recess in July.