NHS England threatens to withhold transformation money unless GPs sign new lease agreements
GPs fear "unreasonable and inappropriate" service charges from NHS Property Services
NHS England says it wants to ensure GPs cannot be evicted from modernised premises
NHS England could withhold transformation funding from GPs if they do not sign new lease agreements with NHS Property Services.
HSJ has been told this puts practices in a difficult situation as some are unwilling to sign new leases due to the threat of "unreasonable and inappropriate" service charges.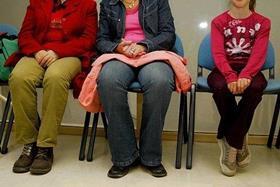 Hundreds of practices have been allocated shares of a £1bn estates technology and transformation fund, to help improve their premises and infrastructure.
However, according to one GP, their practice received an email from NHS England that said their funding was "at risk without the necessary security of tenure in place".
The practice is being encouraged to sign a new lease with the Department of Health-owned body. It is unwilling to do this due to concerns about potential service charges.
A partner at the practice, who wished to remain anonymous, said: "The practice has spent thousands of pounds on this [transformation] project following NHS England's own due diligence process and we have been told days before it is scheduled to start that the project is at risk."
HSJ understands around 150 practices that have been awarded money from the transformation fund are also tenants of NHS Property Services.
Last year, NHS England and the British Medical Association's general practice committee announced the agreement of a "template" lease with NHS Property Services, which practices can use as a basis for negotiation of new lease agreements.
As part of the negotiations, GPs were told if their new leases lead to a rise in service charges they would have access to funding to "mitigate" the increased costs during transition periods.
However, there are still concerns that charges could increase, so some practices have been unwilling to agree to them.
If GPs refuse to sign a new lease then it puts them at risk of eviction, though NHS Property Services may have to take court action to do so.
Robert Morley, executive secretary of Birmingham Local Medical Committee, said many GPs are angry about service charge increases levied by NHS Property Services, which he described as "massive, unreasonable and inappropriate".
A spokesman for NHS England said: "While no agreed scheme has had funding withdrawn, by definition if taxpayers are about to invest substantial new funding in upgrading surgeries it is right to ensure that their landlords can't then evict GPs from their modernised premises – hence the need for proper leases in line with the BMA endorsed model."
A spokesman for NHS Property Services said: "NHS Property Services charges appropriate service charges in line with property industry best practice as defined by the RICS and agreed NHS procedures. Service charges include charges we pay on behalf of customers (such as rates, insurance and utilities) as well as the services we provide directly."