The president of the National Association of Primary Care has warned NHS England it cannot have "one standard system" of primary care for the whole country.
In an interview with HSJ, James Kingsland warned the national regulator that it was "overambitious" to think there can be "one model" of primary care for the whole of England.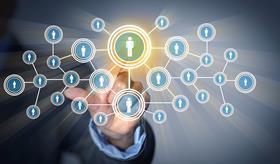 Dr Kingsland's comments follow NHS England publishing plans to have GPs organised in to "hubs or networks" covering populations of 30,000 to 50,000. NHS England's national director for primary care said this would happen over the next two years.
The NAPC created the "primary care home" model, in which practices collaborate across populations of this size to provide an extended range of services via multidisciplinary hubs. It has been piloting the model at 15 sites since December 2015.
Speaking about NHS England's plans, Dr Kingsland said: "Good luck to someone that says we want one model for the whole of England, I take my hat off to them. It will be the first time the NHS, and probably in the history of medicine, that has happened. I think that's overambitious."
He warned that NHS England's ambition to have GPs working across population sizes of 30,000-50,000 would not work unless it is done in combination with other aspects of the PCH model.
He added: "[Covering a population of] 30,000-50,000 is based on a multidisciplinary, one organisation approach and a delegated budget, or at least aligning of clinical and financial decision making. Without that I'm not sure 30,000-50,000 works…
"You can't take a Mercedes Benz engine out of a Mercedes, put it in a Toyota and call it a Mercedes."
He added that the NAPC had chosen population sizes of 30,000-50,0000 "as a starting point" based on "research of what has and what hasn't worked in reforms", but added that these may not be the "endpoint."
Talking about the spread of the new care models outlined in the Five Year Forward View, Dr Kingsland said: "All of the five new care models have their merits and who knows they may work.
"One of the difficulties has been that they had a lot of funding to start them off, which then always starts to question the sustainability. Once you've funded a small number at a large cost, others coming behind will say 'we need something'."
NHS England had not responded to HSJ at the time of publication.