The prime minister's plans for seven day GP services have been publicly questioned by two vanguard leaders, who say patients have not been enthusiastic about Sunday appointments.
The remarks were made at a King's Fund conference on new models of care in London this week.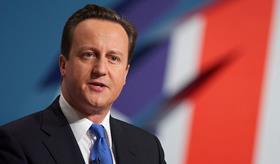 GP John Ribchester of Whitstable Medical Practice said: "We found that patients had an appetite for Saturday mornings, but the rate dropped off at about 3pm Saturday and didn't recover until Monday. [It went down to] a rate of about zero to one patients per hour.
"I have to challenge the [prime minister] on his assertion that people want a GP appointment all hours of the weekend – they don't."
Whitstable is one of 13 vanguard sites developing a multispecialty community provider.
Dr Naresh Rati of Modality, the influential extended GP practice which is establishing an MCP in Sandwell and West Birmingham, also said at the same event that patients were not making use of the service on Sundays. Modality has been trialling weekend services for two years.
At the beginning of October 2015, David Cameron said "millions of patients" would benefit from seven day GP care by 2020.
Less than a month later, an NHS England evaluation of the first wave of the prime minister's £50m GP access fund found that while additional hours on weekdays and Saturday mornings were very well received, "patient demand for routine appointments on Sundays has been very low".