Stock take will assess PMS reviews across country
And identify whether practices face big drops
Commitment to keep PMS funding in primary care and each locality is maintained
An NHS England "stock take" of reviews of personal medical services GP contracts will uncover whether any practices will face a destabilising "cliff edge" funding reduction, one of the organisation's primary care leads has said. 
The national body's commissioning director, Ros Roughton, said reviews by its sub-regional teams of individual primary medical services contracts were ongoing.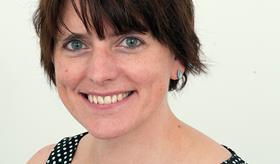 PMS contracts are locally agreed, as opposed to the nationally controlled general medical services contracts, and offer more flexibility to provide different services. However, NHS England last year estimated practices on PMS contracts received a £325m "premium" over GMS counterparts.
The organisation began reviews across the country last year aimed at assessing individual practices and moving them to equitable shares of funding, based on the services provided.
Speaking at the Commons health committee yesterday, Ms Roughton addressed concerns this would lead to steep funding reductions for some practices.
She acknowledged that "some practices have said that this has the potential to destabilise their practices".
She said: "We are halfway through the PMS reviews. We are working with local teams to see if there will be that cliff edge [drop] for some practices, so we are doing a stock take of where we are."
Explaining the rationale behind the PMS reviews, Ms Roughton said: "We don't want one part of the population benefiting and not others."
Ms Roughton reiterated promises made by NHS England last year that money taken from practices under PMS contracts would stay invested within primary care in the local area.
She said changes to practice funding would be made over time to allow providers to adjust. Ms Roughton also acknowledged to the committee that, in recent years, investment in general practice had not increased at the same rate as for hospital services.
HSJ analysis earlier this year found that the share of the total health budget spent on GP services fell for the third successive year in 2014-15.