Four CCG areas will see primary care fund increase by more than 10 per cent
Islington to get the largest increase next year
Forty areas will see real terms cuts to their primary care budgets in 2017-18
Four clinical commissioning group areas will see a large portion of their primary care funding increase by more than 10 per cent next year.
Allocations published by NHS England show every CCG area's funding for primary medical care will increase in real terms in 2016-17, although around 40 areas will see real terms cuts in 2017-18.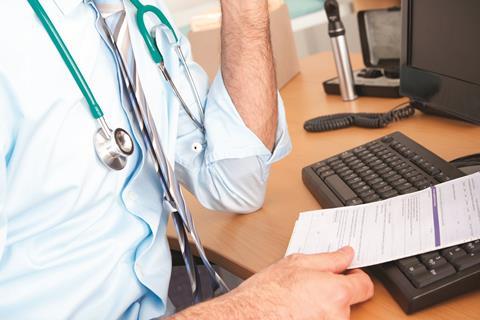 The allocations only include primary medical care, so exclude community pharmacy, dentistry and optical services.
Islington will get a 12 per cent boost in 2016-17, the highest increase in the country. The London borough is currently 18 per cent short of its "fair share" allocation for primary care, but increases over the next five years will bring it within 5 per cent of the target funding.
Redbridge, another London CCG, will get a cash increase of about 10 per cent. So will Corby, in Northamptonshire, and Airedale, Wharfedale and Craven, in west Yorkshire.
Ten areas will get the minimum increase of 2.9 per cent in 2016-17, and a number of areas will get sustained real terms cuts in the subsequent four years.
Wakefield, South Worcestershire, Knowsley, North East Lincolnshire and North Norfolk will get the minimum increase of 1 per cent each year from 2017-18.
An increase of 1.8-2.2 per cent will be required to keep pace with inflation over this period, according to treasury estimates. The allocations for 2019-20 and 2020-21 are indicative.
These five areas are all currently more than 19 per cent above their target allocation for primary care, according to the fair share formulas used by NHS England.
The primary care allocations contribute to a "place based" funding total for each area, along with the core CCG allocations. Additional core funds can be accrued by CCGs that are behind their place based funding target, in a move towards a more "holistic" approach.
Every area has been allocated the same per head increase for specialised services in each year, but these allocations also feed into the place based totals, so can impact on a CCG's core budget.
The national primary medical care budget, worth about £7bn, will increase by 4 per cent next year, 3.1 per cent in 2017-18, 2.5 per cent in 2018-19 and 3 per cent in the final year.
The national specialised services budget, worth around £13.5bn, will increase by 7.6 per cent next year, then by 4.5 per cent in each of the next three years, and by 5 per cent in 2020-21.
Primary care funding: the risers and fallers
1

Currently reading

Primary care funding: the risers and fallers

2

3