The six areas working "intensively" with a view to taking on a new contract for large GP providers include two super-partnerships, but also four looser groups of practices, HSJ has learned.
NHS England's GP Forward View last month said six areas were "working intensively with us to complete the design of the contract, with the aim of going live, on a voluntary basis, in April 2017". However, it did not name the areas.
The contract was announced by David Cameron at last year's Conservative Party conference, when it was described as a "voluntary contract option for general practice".
It is now referred to by NHS England as the "MCP contract" after the multispecialty community provider model proposed in the Five Year Forward View.
The six areas working with NHS England are:
Dudley;
Better Local Care (Southern Hampshire);
Manchester;
Modality Group (Sandwell and Birmingham);
West Wakefield; and
Whitstable, Kent.
Other MCPs are considering taking on the contract but are not in the group of six working with NHS England.
Modality Partnership is a super-partnership GP group with a patient list of more than 60,000, while Whitstable Medical Practice, a central part of the Whitstable MCP vanguard, has a list of 35,000.
However, the four other areas are dominated by looser groupings of independent practices.
One major challenge in introducing new arrangements is expected to be persuading practices to give up their current general medical services and personal medical services contracts, which are held in perpetuity. Officials have been exploring how to offer partners a guarantee they could return to their previous contract if they were to change their mind.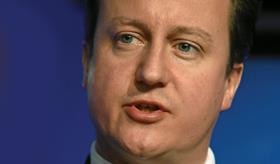 NHS England, working with the GP groups, is also considering creating the option of what is described as a "bolt on" additional group contract, allowing members to keep their existing deals but with a new collective contract on top. A similar arrangement to this has been used already, including under schemes funded by the prime minister's GP access fund to commission extra access across GP groups.
HSJ understands leaders in some of the six areas are keen on a "bolt on" contract option.
NHS England chief executive Simon Stevens, speaking to HSJ last month, said there was a "live debate" about this option. He said: "This is a design choice we've got over whether to create an easy glide path or whether to actually say, 'This is quite a step change in what practice funding, organisation legal forms, [and] internal deployment of people looks like under this model.'"
In the latter case "it will be a smaller number of places but it will be a more intense redesign if you're in it", he said.
The West Wakefield MCP vanguard includes West Wakefield Health and Wellbeing, a federation covering 60,000 people in Yorkshire. It also includes other practices in the area, some of which are not federated.
Chris Jones, programme director of West Wakefield Health and Wellbeing, told HSJ: "Practices are going to be reluctant to move on to an entirely new and quite different and innovative contract from their current GMS/PMS contracts without a major incentive.
"Assuming any incentives are likely to be marginal it's probable we will need to have a flexible approach that allows some form of right of return that persists for long enough for the new MCP contract to be fully tested."
Dudley MCP vanguard covers the borough's whole population of more than 300,000. Dudley Clinical Commissioning Group chief officer Paul Maubach said: "We are already achieving significant progress in implementing our new model of care through our partnership work. However, this is despite the limitations of existing contracts.
"The development of a new contract is extremely important as it enables us to put in place the right incentives to fully support our providers in implementing the changes that are needed."
NHS England is expected to publish proposed details of the contract as part of a framework for developing MCPs in the coming weeks.