NHS England chief executive said delayed national GP contract will be 'reasonable' to all sides
Simon Stevens confirms 'package' of measures to help primary care due next month
NHS England expects GP funding to be increased through co-commisioning as well as from national agreements
NHS England chief executive Simon Stevens has said negotiations for the national GP contract for 2016-17 are "well advanced", despite it having taken much longer to agree a deal than in recent years. 
Agreements on the general medical services (GMS) contract - between the British Medical Association GPs committee, and the Department of Health/NHS England, have in most recent years been announced in September or October.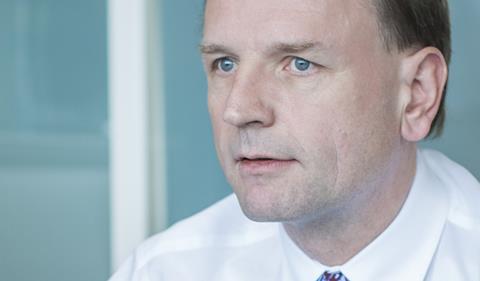 Mr Stevens' paper to NHS England's board meeting today states: "Constructive negotiations on the 2016-17 general medical services contract are well advanced with the BMA's GP committee." However it also says a "package" of measures NHS England is due to announce next month to help ease pressure "will go much further than any one year's contract can in helping GPs with the real pressures they face".
One source familiar with this year's GMS negotiations told HSJ it appeared they would be agreed so late that key parts of the 2015-16 agreement would have to be rolled over into the next financial year, with a new deal potentially in place from part way into the year. However, NHS England has denied this will be the case.
The negotiations are likely to have been impacted by the approach of the "Special Crisis Conference" of GP local medical committees on pressures in primary care, which will take place on Saturday; and strong feeling among doctors surrounding the junior doctors' contract dispute.
Meanwhile, NHS England is planning to announce a "substantial and wide-ranging" package of funding and support for GPs and primary care, separately from the national contract.
The package, which may be launched as a "GP roadmap" when it is launched, will include measures on workforce, workload and service redesign, Mr Stevens' board paper says.
It is expected to expand on how reducing "bureaucracy" can free up GPs' time; how fewer patients can be referred back to GPs when they miss outpatient appointments; and how to address workforce shortages.
Speaking at the board meeting this morning Mr Stevens said that the organisation was working with the Royal College of GPs and the BMA's GP committee to finalise what the "comprehensive" package would feature.
In addition, Mr Stevens said that he expected to see further funding increases for general practices beyond NHS England's increase to primary care budgets of four and five per cent annually in the next five years, which it decided in December.
Mr Stevens said: "We are highly cognisant of the pressures on general practice. That case has been heard."
He added that the funding increases did not take into account a number of other measures which he said would increase investment in general practice.
"[The funding increase] does not take account of the additional resources that CCGs would be able to invest in primary care through CCG co-commissioning.
"It does not take account of the share of the overall sustainability and transformation fund that we would expect to see invested in expanded primary care services over the next five years.
"It does not take account of the share of technology or primary mental healthcare funding streams that we want to see. We are working closely with the RCGP and GPC on a comprehensive package of support for general practice should look like.
"Just a small building block of that is ensuring the 2016-17 GP contract is reasonable to all sides."