HMRC has been looking into how CCGs pay GPs who work on their governing bodies 
Tax regulator has been in discussions with multiple CCGs over whether GPs are paid on or off pay roll 
Rosie Cooper MP says Treasury and HMRC have commissioned a report into "how GPs are paid"
HM Revenue and Customs has been scrutinising potential attempts from clinical commissioning groups to minimise GPs' tax payments, HSJ has learned.
HMRC has been in recent "discussions" with multiple CCGs about whether GPs working for their governing body or council of members are paid on or off payroll.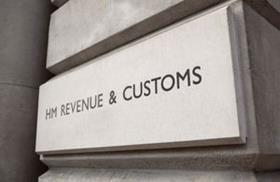 This is due to concerns, first raised in 2016, that CCGs are paying GPs off payroll in order to minimise their tax liabilities, despite Treasury recommendations – made in 2012 – that board members should be on payroll.
Rosie Cooper, a member of the Commons health committee, last week said HMRC and the Treasury have commissioned a report into "how GPs are paid".
She said: "I'm told [in the report] there were an embarrassingly high number of variants of how GPs get paid throughout the country."
In a statement, Ms Cooper added: "It is not surprising that the many and varied vehicles to minimise their tax liability used by GPs should be scrutinised by HMRC as they do for other professions.
"I know there has been a limited look at around 10-15 CCGs and can only conclude that the results are embarrassing as HMRC and the Treasury have failed to reveal their contents.
"I will FOI these results as this is public money and everyone should be held to the same standards, especially as the government has problems with this sort of behaviour from BBC employees, for example."
A spokesman for the HMRC and the Treasury told HSJ they were not aware of the report mentioned by Ms Cooper.
However, Liverpool CCG told HSJ: "HMRC is carrying out a longstanding national inquiry in England into the way in which CCGs from inception treated payments to GP governing body members. As one of a sample of CCGs selected by HMRC, Liverpool CCG is cooperating with this investigation."
The CCG has since said it "still awaits the outcome from HMRC".
In 2012, the Treasury published a review of public sector tax arrangements that recommended board members and senior officials with "significant financial responsibility" should be on payroll.
According to governing body papers from Greater Huddersfield CCG, published in January, the commissioner is currently in discussions with HMRC "over backdated tax payments relating to individuals who have been paid off payroll since the start of the CCG".
Papers from South Lincolnshire CCG, also published in January, said HMRC has sent it a query "regarding GPs payments and whether or not GPs are included on the payroll".
They added: "The outstanding issue concerns payments to attendees of council of members where payments are paid to the practice rather than the individual, as it is any representative who may attend, not a named GP.
"HMRC is debating whether a practice may be considered an 'office' as an office is created via the CCG constitution. The discussions are ongoing within HMRC (which suggests it is not just South Lincolnshire where this has been raised) any issues would be escalated as appropriate to the policy team within HMRC."
An HSJ investigation in April 2016 revealed "widespread variations" in the way CCG governing body members are paid with many paid off payroll without deductions for income tax and national insurance.