"Tens of millions" of pounds needs to be invested in leadership development for GPs at the helm of large scale provider groups, a senior NHS England official has said.
Robert Varnam, NHS England's head of general practice development, said he had encountered primary care leaders in areas covered by the prime minister's GP access fund that were close to burnout "on a personal level" due to a lack of leadership experience.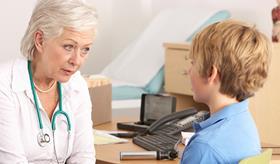 Commissioners are less likely to agree large primary care contracts with loose federations of providers, as they need a clearly defined single entity with which to negotiate, Dr Varnam added.
Referring to complaints he had received from some federations about the lack of business opportunities, Dr Varnam said: "If you are 17 separate organisations it's very hard for any commissioners to give you a single contract [for primary care services].
"It's one of the reasons I think that networks have set themselves up to get smaller, peripheral contracts.
"Having single entities with whom you can contract has been really important from a commissioner point of view."
He added: "What's helpful is we are starting to see good and bad examples of contracting. I think it gives us permission if you are up for the challenge of meeting the capability gaps in primary care at the moment."
Speaking at a Primary Care Commissioning event in Birmingham on Tuesday, Dr Varnam said primary care provider chief executives in many of the 57 areas receiving money from the access fund needed funded leadership support.
Dr Varnam said: "People have had to spend a lot of money from [their access fund payments] just to increase leadership capabilities.
"Who has invested the tens of millions in GP leadership development that we need? They have never had executive coaching or a support network.
"Some leaders have got very close to burnout on a personal level."
Dr Varnam reiterated the promise by NHS England and the Department of Health that there would be a "big injection" of additional support for general practice over coming years.
He said: "We will put commitments behind this. I think a lot more [support] is necessary.
"Otherwise what was written in the Five Year Forward View will take a long time to develop scale."