A second mental health unit run by Cygnet Health Care closed to new admissions in July after the Care Quality Commission raised serious concerns, HSJ can reveal.
The problems at the Cygnet Hospital in Sheffield affected the adolescents' psychiatric intensive care unit. A similar service at the Cygnet Hospital in Woking was initially closed to new admissions and then temporarily closed after CQC inspectors visited in June. It was judged inadequate and put in special measures when a CQC report was released on Friday.
Many of the concerns about Woking were mirrored in an inspection of the Sheffield hospital, which took place in July after an unspecified serious incident. Based on what they found, inspectors had "significant concern for the health and wellbeing of patients" on the 12 bed PICU Haven ward.
Their concerns included:
Patients could access items such as nails and screws from furniture, and magnets from a broken airlock door, to self-harm. In one case, a patient got a product from a cleaning trolley and swallowed it.
Concerns about attitudes and comments from staff, with some young people saying they were judgmental and there was no point raising concerns because they would not hear anything back.
Shortfalls in the reporting of and learning from incidents. During the CQC visit, a patient had to be taken to accident and emergency after an alleged overdose but this was not logged on the incident reporting system.
Safeguarding procedures did not always protect young people from harm and incidents were not always logged. Risks were not always recorded in care plans – for example, one patient was known to tie ligatures round their neck but this was not included as a known risk.
A high use of agency staff – expected to be over half of all staff in July. Staff were often busy doing observations and could not spend one to one time with patients.
There was no consistent system to inform all staff about newly admitted patients and there were shortfalls in the processes for individual patient risk assessment.
The hospital was issued with three requirement notices. Although the site was not rated on this inspection, which was limited to the Haven ward, an inspection in mid-2016 rated the hospital inadequate for safety and requires improvement overall. A report from a further reinspection in August 2017 has not been released.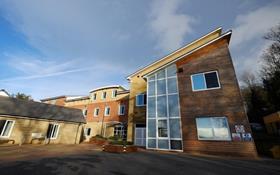 A Cygnet spokesman said it had worked "diligently to improve practice" and ensure patients had high standards of care and support since taking over the hospital in August 2015.
He added: "Steps taken include bringing in a new management team and implementing a comprehensive action plan to address the areas for improvement identified by the CQC in previous inspections. We are continuing to work with the care regulator and commissioners to ensure the action plan is fully delivered.
"By their nature, PICUs support young people who are both very vulnerable and can present with very challenging behaviours. We are absolutely determined to ensure that patients receive the right level of care, tailored to meet individuals' needs. We are equally committed to working openly and transparently with NHS England and the CQC to achieve these objectives at each of our services."
A spokesman for NHS England Yorkshire the Humber said: "We are working closely with Cygnet Hospital Sheffield to make sure the concerns raised by the CQC report are fully addressed. The service provider has developed a comprehensive action plan and with the CQC we continue to monitor and evaluate services at the hospital."
Cygnet named in new care model despite serious failings at hospital
1

2

Currently reading

Exclusive: Second private hospital stops taking new patients after CQC concerns