A company operating one of the first integrated NHS 111 and GP out of hours services is to hand back the contract to the NHS.
Primecare was placed in special measures last month after its services in East Kent were rated inadequate by the Care Quality Commission – only seven months after it started full operations. Failings included not having enough staff to meet patient needs and not assessing risks to patients' health.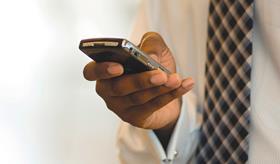 A meeting of Kent County Council's health overview and scrutiny committee yesterday was told the company planned to hand back the contract mid term. The contract was for three years, with an option to extend for another two.
Simon Perks, chief accountable officer for Ashford and Canterbury and Coastal clinical commissioning groups, told the committee: "The contractor has given us notice and will be leaving the contract on 7 July next year."
He stressed that the four east Kent CCGs were working with the provider to address the issues in the CQC report and they were being supported by NHS England. A review of the procurement process would also take place.
Mr Perks said: "The specification that was let was not going to deliver the type of service that was required or the provider… was never going to be in a position to provide that service in the way it was required.
"There was national concern about how it would work."
He said Primecare had not "come into this to provide a bad service" but integrating 111 and GP out of hours services required great partnership and collaboration. The east Kent CCGs will join others in the county in a procurement for services from April 2019. He told the committee that the gap between the end of the Primecare contract and the new service was "in hand".
Mr Perks also revealed that the "care navigation" service included in the Primecare contract had never been mobilised and the provider had failed to engage with local GPs, with much of the cover being provided by clinicians from outside the county.
He said he would take personal responsibility for oversight of the contract and improvements going forward. "We are keeping a very careful eye on fill rates. I was getting emails on Sunday afternoon about the level of cover that was being provided or not provided," he added.
CCG board papers in early 2016 also showed that risks associated with the transfer were "red" rated. However, a spokesman for the CCGs last May insisted they were "confident" the new service would be fully operational by late October 2016 and the CCGs had "a full and comprehensive understanding of the work required to establish the new service".
Full mobilisation of the service was delayed from September to early January, with South East Coast Ambulance Service Foundation Trust asked to continue providing 111 cover at just 12 days' notice to enable a phased handover to the new provider.
Source
Health overview and scrutiny committee
Source date
20 September 2017