Huntercombe Group told to improve governance following CQC review
Inspectors found issues across the group's hospitals
Chief executive says services had not met "the standards we expect of ourselves"
A private hospital group has been told it must improve its corporate governance after a number of its sites were criticised in a leadership review by the Care Quality Commission.
The Huntercombe Group provides child and adolescent mental health inpatient care at four sites, of which two are rated good, one has been upgraded to requires improvement and one has yet to be rated. In the last year, two other sites closed after poor CQC reports.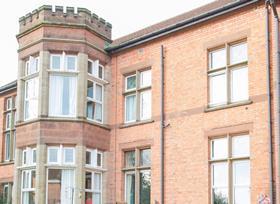 The group is not a registered provider but through inspections of the individual units that are registered the CQC has been able to call for changes at group level. In the "well led" reports on the individual hospitals, it told the provider to submit an action plan to improve specialist CAMHS training and recruit more experienced CAMHS staff.
The CQC often looks wider than an individual hospital or registered provider – such as in its thematic reviews – but this is believed to be the first time it has concentrated on the overall governance of a mental health company in this way.
Its intervention follows a letter to the private sector by health and social care secretary Jeremy Hunt warning the sector to get its house in order on safety and quality or face action, including tougher regulation by the CQC.
Paul Lelliott, CQC deputy chief inspector of hospitals and lead for mental health, said: "During our previous inspections of the individual hospitals, we found a range of concerns including a lack of access to psychological interventions, failures in reporting of safeguarding concerns at some sites, issues around the leadership and culture within services, frequent use of physical restraint and a shortage of registered mental health nurses with relevant experience.
"It was important to establish whether these were isolated problems or whether they were signs of a wider failure in leadership and governance. We concluded that a shortage of nurses with expertise in child and adolescent mental healthcare was a fundamental issue that affected these services. A high proportion of posts for qualified mental health nurses were vacant and all five hospitals relied heavily on temporary staff.
"We also identified other problems with the governance of the hospitals. This included a failure to provide staff with specialist training or to ensure that all staff received regular supervision. We also concluded that the organisation did not have an effective process for ensuring that learning from previous adverse events was shared across the five hospitals."
Huntercombe Group chief executive Valerie Michie said services in some of the hospitals had not met "the standards we expect of ourselves". Since the well led inspections in September, the company had taken action, including appointing a senior improvement director.
She said: "We were already actively recruiting in the face of a chronic shortage of nurses throughout the UK and our focus on our CAMHS workforce has reduced nurse attrition by 19 per cent. Each of our CAMHS hospitals has training programmes that are specific to their service, although we recognise the CQC's requirement and are now finalising a corporate CAMHS training programme that will be consistently applied and monitored across all of our CAMHS hospitals.
"We still have more to do but we have come a long way in addressing the CQCs requirements."
The company currently has CAMHS units in Stafford, Maidenhead, Worcestershire and Devon. A unit in Norfolk, open at the time of the inspections, and another in Devon have closed. It is a partner in the new model of care CAMHS project led by Surrey and Borders Partnerships Foundation Trust.