The government must commit to protecting public health funding if it is to avoid widening health inequalities, MPs have warned.
The Commons' health committee warned that councils are at the limits of the savings they can make without adversely impacting services and said cuts to public health funding are a "false economy", in a report published on Thursday.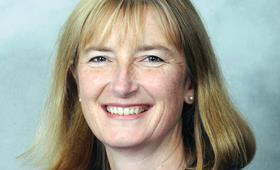 Not protecting funding for public health "will have negative consequences for current and future generations", the report said, and further cuts would "also threaten the future sustainability of NHS services".
The report also recommended the creation of a new minister in the Cabinet Office to embed public health across all government departments, something the committee found was already happening in local authorities.
MPs also called for health to be included as a material consideration in planning and licensing in a bid to reduce health inequalities. However, it said the government's childhood obesity strategy, published last month, needed to be bolder.
Committee chair Sarah Wollaston said: "The disappointing watering down of the childhood obesity strategy, published in August, demonstrates the gap in joined up, evidence based policy to improve health and wellbeing.
"Government must match the rhetoric on reducing health inequality with a resolve to take on big industry interests and will need to be prepared to go further if it is serious about achieving its stated aims."
The report considered the impact on public health services since responsibility was transferred to local government in 2013 under the Health and Social Act 2012. The committee expressed concern about "unacceptable variation" between areas and called for better systems to assess areas' performance.
The report said: "The current system of sector-led improvement needs to be more clearly linked to comparable, comprehensible, and transparent information on local priorities and performance on public health."
In a statement, the Association of Directors of Public Health said while most local authorities were delivering their new public health responsibilities well, there remained "a few where the arrangements for public health are less than ideal".
It continued: "We also agree with the committee that local authorities should be held to account for the outcomes they deliver for their local population and the plans they have in place to improve those outcomes. Delivering this will require modest but additional funding for sector-led improvement."
David Buck, senior fellow of public health and health inequalities at the King's Fund, welcomed the call for a minister responsible for coordinating public health policy at the centre of government.
He said: "With more devolution and the likely move away from central government grants to funding local government services through local business rates, a better system for ensuring that local decisions do not lead to widening inequalities in funding, services and outcomes is also urgently needed. This welcome report highlights these and other issues, but the challenge for the government is to address them."