Public Health England chief says 9.6 per cent cut is a "manageable efficiency requirement"
"Intellectually inadequate" to say protecting NHS means less concern for public health
Public health funding likely to come through business rates from 2018 
Cuts to public health budgets of almost 10 per cent over the next four years are a "reasonable ask" of local government, the chief executive of Public Health England has said.
In an interview with HSJ's sister title Local Government Chronicle, Duncan Selbie also backed government plans to fund public health via business rates when income from the local tax replaces revenue support grant later in the decade.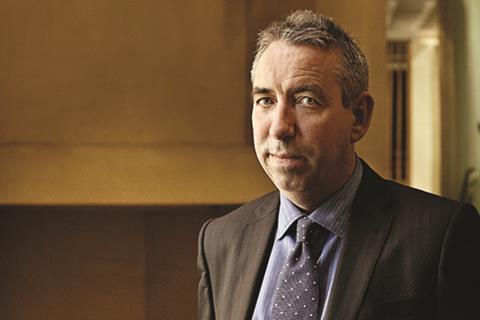 Asked about the 9.6 per cent cut to the £3.4bn public health budget announced in last month's spending review, Mr Selbie said councils needed to be, and largely were, thinking about how they could improve the public's health through the 100 per cent of their budgets, not just the "3 per cent" accounted for by the public health grant.
He acknowledged local authorities still had a duty to provide services such as sexual health and smoking cessation but defended the cut on the grounds public health funding had not come with an efficiency requirement when it transferred from the NHS in 2013. Mr Selbie described this as a "unique position in local government finance" that was maintained until the £200m in-year cut announced in the July budget.
Asked whether the cut was a surprise to him, he said: "Of course it was."
"I know [councils have] spent the first two to three years squeezing out the best possible value and I wish the prize for that was not to have a 6.2 per cent reduction in year three," he said.
Many critics of the cuts have complained that it is shortsighted to cut public health while protecting the NHS. Asked whether he had sympathy for that view Mr Selbie, a former hospital chief executive, said he had a "different narrative".
"The single most important thing that drives the health of the people is economic development and prosperity… The science underpinning that is even stronger than the science underpinning healthcare," he added.
He said "no amount of money from public health would have come close to solving the problem in the NHS".
In response to the suggestion cuts to preventative services might put more pressure on the NHS in the long run, Mr Selbie said that was why the reduction was "9.6 per cent and not 19.6 per cent or 29.6 per cent or 50 per cent".
He added: "It's 9.6 per cent because that's thought to be a manageable efficiency saving over five years for any local authority."
Mr Selbie added: "It's intellectually inadequate to make the connection between a decision to get the NHS back on its feet and an efficiency requirement of local government over five years and say that one equals less concern for the other."
Asked whether he had to fight to achieve a cut of 9.6 per cent, Mr Selbie said: "I've been engaged in making the argument and I feel fundamentally listened to and I would hope that local government would recognise the outcome as a reasonable ask."
He said austerity had allowed areas to "make better use" of public health cash and open up conversations "that were simply not possible before" such as discussions with the Department for Work and Pensions about the links between work and health.
Devolution was another "reason to be cheerful", he said, as the drive for economic development was core to improving public health, while the move to funding through business rates had the potential to encourage a "more integrated way of thinking about [public health]".
Mr Selbie suggested this new funding system would be introduced from 2018, at which point the current ringfence would cease.
Business rates income varies hugely between councils and the government has committed to redistribute resources.
Mr Selbie said he was "very committed" to the change in funding as the ring fence had never been intended to last forever but would be "concerned" to ensure funding through business rates addressed need and inequality.
He said the move to business rates retention should be the priority for the next couple of years, rather than trying to move areas closer to their target funding at a time when the overall pot available was reducing.
Selbie defends PHE independence in sugar tax row
Public Health England chief executive Duncan Selbie has defended the organisation's role in the recent row over publication of evidence supporting a sugar tax.
The chair of the Commons health committee Sarah Wollaston accused PHE of bowing to political pressure from ministers by not publishing its report.
Mr Selbie said PHE had "never once" been asked by the government "or its agents" to alter what they were saying.
He said PHE had always intended to publish its controversial review when the time was right.
"What we're independent about is to speak to the evidence without being fettered. When I went before the health select committee and said I am working with the secretary of state about a childhood obesity strategy. This will require careful negotiation across all of govt and we just need the time do that," Mr Selbie said.
"They said we think that questions your independence. We said well maybe the most important arbiter of independence is the right to choose and I'm choosing not to, not yet."
He added: "People can think that independence is about shouting or disagreeing in a very public way. I can't get anything done without government in exactly the same way that a local authority chief executive can't get anything done without having his cabinet with him.
"If the secretary of state or anybody had said you can't [publish] we would have had a very different outcome. If they told us what to say you'd have had a different outcome but none of those thing are true. I have not once ever been asked by government or its agents to alter what we're saying and that's where the independence lies."