Child health experts warn public health cuts could have significant impact on the future health of children
Concern over cuts to child obesity programmes
Britain "disproportionately disadvantages children and young people", say public health leaders
An HSJ investigation that revealed the impact of council spending reductions on children's health services has prompted some of Britain's most senior child health advocates to warn the cuts could cause a rise in childhood obesity.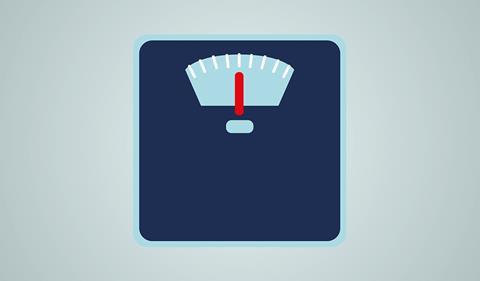 A letter signed by 12 leading specialists, seen by HSJ, warns that any spending cuts imposed by local authorities could have a "significant impact on the future health of children".
Scaling back spending on health visitors, child obesity programmes and school nurses will have a detrimental effect on the future health of children and young people in the UK, the letter says.
"If we are to improve outcomes for children and young people in the UK, then it is vital that services provided by local authorities such as health visiting, school nurses and weight management are protected.
"Without them, obesity rates will rise and the associated health costs will spiral, breastfeeding rates will fail to get better and thousands of babies each year will miss out on the many benefits it provides," it says.
A government childhood obesity strategy, which was commissioned by former prime minister David Cameron, is due to be released this summer.
An HSJ investigation this month revealed children's services were bearing the brunt of public health spending cuts by councils.
Signatories on the letter include Russell Viner from the Royal College of Paediatrics and Child Health; Shirley Cramer, chief executive of the Royal Society for Public Health; John Middleton, president of the Faculty of Public Health; and Ingrid Wolf, chair of the British Association for Child and Adolescent Public Health.
Until October 2015 public health services for children aged 0-5 were commissioned by the NHS. This changed to bring them together with other public health services, which councils took over in the reforms introduced by the Health Act 2012.
Child health leaders are concerned that financially pressed local authorities will scale back public health services without understanding the detrimental effect on the long term health of babies, children and young people, Dr Wolfe told HSJ.
Children in the UK are already lagging behind other developed nations, the letter says. It quotes a report from UNICEF that ranked the UK 16th out of 29 developed countries in terms of child wellbeing.
Dr Wolfe said: "Our position is not inevitable. Rather it reflects policy choices. Britain disproportionately disadvantages children and young people. This means that the most vulnerable often bear the brunt of our cuts. Cutting public services to children and young people will put us further behind."