NHS Improvement launches patient flow "dashboard" after A&E "scorecard" plan dropped
New urgent and emergency care dashboard part of "winter support package"
Tool to be officially launched at Expo 2017
NHS Improvement has dropped plans to rank trusts on an accident and emergency "scorecard" and instead launched a performance data "dashboard" to help trusts better identify patient flow bottlenecks and share best practice.
The urgent and emergency care dashboard, to be launched at Health and Care Innovation Expo 2017 in Manchester today, is part of a "winter support package" for trusts, the regulator said. It follows NHSI warning earlier this month that "urgent action" was required to address the NHS's bed capacity over winter.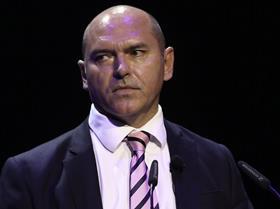 Providers are hoping that the support package will include a funding injection raided from NHS England's coffers to fund more beds. However, the national commissioning body told HSJ last week it had no "extra unallocated national funding".
The shift away from a scorecard approach, originally planned to "broaden oversight", rank trusts and develop a more granular view of A&E performance with more clinical focus, followed feedback from trusts, NHSI said.
Trusts raised concerns, following the scorecard being announced in December, that new rankings could be unconstructive and put more pressure on trusts already struggling to meet existing targets, HSJ understands.
The new dashboard, being piloted by 50 trusts, will instead be "a practical tool trusts can use to improve performance, patient flow and reduce waiting times", an NHSI spokeswoman said.
The "single user friendly platform will let [NHS] organisations compare data against neighbouring or similar hospitals enabling the spread of information and best practice around the NHS [and] put in place targeted plans to reduce bottlenecks".
Much of the data on the dashboard is already publicly available so it can be used as part of the regulatory process, but the tool will put it together in one place for trusts to use for the first time. There are no plans to use the dashboard to generate league tables or publish the data more widely because the tool has been developed to help trusts improve, HSJ understands.
Data on the dashboard includes: trust and site level data on overall A&E four hour waiting performance; assessment times; performance target breaches; discharges; workforce data such as staff sickness and turnover; and the friends and family test.
An NHSI statement added: "This tool lets staff access information on each stage of a patient's journey, from triage through to admittance to a ward and then on to discharge. Currently hospitals only have information on parts of patient pathways."
NHSI chief executive Jim Mackey intially outlined the scorecard last December. He said the four hour target would remain the "headline indicator" but the new metric would "give a clearer picture of the health of our A&E departments".
NHSI's provider performance report for quarter one of 2017-18 said the level of delayed discharges had increased since March, despite an extra £1bn being given to social care services.
Source
NHS Improvement statement
Source Date
11 September 2017