Forty per cent of patients waiting over four hours to be seen at large A&Es, compared to 15 per cent at urgent care centres
Sixteen per cent of ambulance attendees wait over 60 minutes to be transferred to A&E
Better patient experience at type three centres compared to type one
Two-fifths of accident and emergency attendees report waiting more than four hours to be seen, a new patient survey has revealed.
The latest Care Quality Commission A&E patient survey also found 16 per cent of patients transported by ambulance to a type one A&E waited more than an hour to be transferred to the department.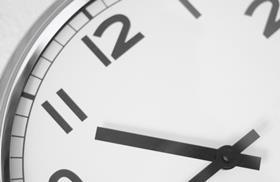 The CQC warned against making "historic comparisons" to its previous survey in 2014 as it had increased the sample size of those surveyed, used a different method to weight them, and shifted the date of the survey from a choice of January to March in 2014 to September for all trusts in 2016.
The date change was made as September was a "more typical month that would not be affected by holidays… or by seasonal emergencies", the CQC said.
However, the 2016 survey indicates worse performance across the board in 2016. The proportion of people reporting they had waited longer than four hours was much higher than that in 2014 and 2012; as was the proportion saying they had waited over an hour in an ambulance.
The 40 per cent reporting waits of longer than four hours shows a much larger share of people feel they have waited this long than is recorded in official waiting times statistics, on which four-hour performance has generally stayed above 80 per cent.
In 2016, almost a fifth of people said they waited more than an hour in A&E before they spoke to a nurse or doctor and a similar number waited over 30 minutes for pain relief. These types of wait were up by five and four percentage points respectively on the previous survey results.
For the first time this year, the CQC also surveyed type three departments, which are most often urgent care centres or minor injury units and can be doctor or nurse led.
Sixteen per cent of people attending these units had to wait more than an hour to speak to a doctor or nurse for the first time. This was 2 per centage points lower than in type one A&E departments, which the CQC defines as being consultant led with full resuscitation facilities and operating 24 hours a day.
UCCs and MIUs performed much better in seeing people within four hours, with only 15 per cent of attendees waiting more than the national standard.
They also reported a better patient experience than at large A&E departments. A third of people reported a very good overall experience when treated at a type three centre – a five percentage point increase on those reporting the same at type one A&Es.
Similarly, 86 per cent of UCC attendees said they were treated with dignity and respect at all times, compared to 78 per cent at type one departments.
People attending type three sites also had greater confidence in the doctors or nurses – 80 per cent of UCC and MIU attendees said they "definitely" trusted them, compared to 75 per cent of type one attendees. There was also an eight percentage point difference in people feeling they had enough time to discuss their medical problems with those caring for them.
However, despite an apparent lengthening in waiting times, the national picture shows type one emergency departments are largely maintaining care quality once a patient is seen. Twenty-seven per cent of patients reported a very good experience of their A&E treatment, and only 2 per cent reported experiencing very poor care.
The CQC carries out the national emergency department survey every two years.
The 2016 survey involved 137 acute and specialist trusts with a type one A&E. Forty-nine of these trusts also had direct responsibility for running a type three department. Responses were received from over 45,500 people.
The sample size increased from 850 patients per trust in 2014 to 1,250 last year. Trusts that had both a type one and three departments submitted a sample containing 950 type one patients and 300 type three patients.
A&E survey: Two in five report waiting more than four hours
1

Currently reading

A&E survey: Two in five report waiting more than four hours

2

3