Ambulance service performance has slumped over the past year as trusts struggle to cope with an 18 per cent rise in the most serious cases.
In July, the number of "category A" calls – for immediately life threatening situations – rose by 17.9 per cent compared with a year earlier, according to NHS Improvement.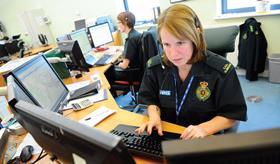 Only two-thirds of "red one" calls were reached within eight minutes, compared with fractionally under the 75 per cent target last year. Red one calls include conditions such as cardiac arrest or stopped breathing.
The performance for "red two" calls for other life threatening emergencies, which also have an eight minute target, fell from 70 per cent to 60 per cent.
However, the ambulance trusts included in the figures – which exclude South Western Ambulance Service Foundation Trust, Yorkshire Ambulance Service Trust and West Midlands Ambulance Service FT, which are taking part in a clinical coding trial – responded to 13.3 per cent more red one calls and 18.1 per cent red two calls than a year before.
The NHS Improvement board paper highlighted increased demand, especially from older people, primary care and out of hours provision, and public understanding of the availability of alternative services as some of the factors in the underperformance.
The document said the regulator was working with trusts to identify how a "step change" in performance could be delivered and it was continuing to ask NHS England if it wanted a single set of performance measures to assess all ambulance trusts.