Number of admitted patients who waited more than a year for treatment more than doubles
Highest total so far this year since 2008
Ten trusts responsible for half the year on year increase
The number of patients waiting more than a year to be treated on an elective pathway has more than doubled year on year, the latest NHS data shows.
Patients admitted on a pathway governed by the 18 week referral to treatment time standard increased from 1,619 in the first four months of 2016-17 to 4,017 in the same period this year.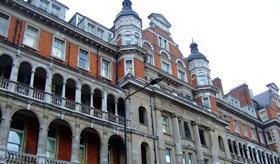 The figure does not include patients who were treated after more than a year's wait, who were not admitted or NHS patients treated by the independent sector.
The performance is the worst for this measure since 2008.
Almost half the difference year on year came from increases at 10 trusts, which saw sharp increases in the number of patients waiting more than 52 weeks (see table).
The other half is accounted for by the difference in trusts that did not report their waiting times figures last year but have returned to reporting this year.
Barking, Havering and Redbridge University Hospitals Trust has treated 585 admitted patients who waited more than a year so far in 2017-18. Kettering General Hospital Foundation Trust has treated 438.
Of the three main waiting times performance measures for acute trusts, elective care is considered less important than meeting emergency care or cancer targets.
HSJ has reported on a number of recent scandals in the acute sector, in which patients, including children, have come to harm as a result of poor waiting list management for elective procedures.
A spokeswoman for NHS Improvement said: "We know that patients are concerned about waiting times and we are working hard to support trusts and foundation trusts to reduce them. Performance against the 92 percent RTT target and the increase in the number of patients being treated after waiting for 52 weeks shows the sustained pressures facing the NHS, with ever increasing emergency demand as well as greater numbers of people being referred for elective services.
"We are working with trusts to help them find additional capacity and to work more efficiently so that patients receive the treatment they need as quickly as possible.
"Over the coming year, we would expect to see an increase in the number of patients treated after 52 weeks as trusts do more to treat the patients that have been waiting the longest."
Trusts with largest year on year increase in year-plus waiters (first four months of the financial year)
| Provider | Year-plus waiters in 2017-18 | Year-plus waiters in 2016-17 | Year on year difference |
| --- | --- | --- | --- |
| Imperial College Healthcare Trust | 531 | 122 | 409 |
| Royal Free London FT | 270 | 118 | 152 |
| University Hospitals Bristol FT | 123 | 159 | 123 |
| Worecestershire Acute Hospitals Trust | 85 | 0 | 85 |
| East Kent Hospitals University FT | 114 | 36 | 78 |
| King's College Hospital FT | 298 | 221 | 77 |
| Northern Lincolnshire and Goole FT | 59 | 0 | 59 |
| Wye Valley Trust | 81 | 24 | 57 |
| Norfolk and Norwich University Hospitals FT | 66 | 26 | 40 |
| Taunton and Somerset FT | 51 | 12 | 39 |
Number of patients who were admitted for treatment after a wait of more than 52 weeks (first four months of the financial year)
2017-18: 4,017
2016-17: 1,619
2015-16: 770
2014-15: 1,377
2013-14: 1,105
2012-13: 2,188
2011-12: 3,358
2010-11: 2,212
2009-10: 2,768
2008-09: 15,096