Board member Michael Mire accuses NHS Improvement of using CQC's name "indiscriminately"
Asks if regulator's name was included in recent pay growth review to make it "more acceptable"
Mr Mire hints at wider concerns about how the CQC will manage future challenges
A senior Care Quality Commission board member has raised concerns about the regulator's relationship with NHS Improvement, saying it "throws around [the CQC's] name relatively indiscriminately".
Speaking at the CQC's board meeting last week, non-executive director Michael Mire questioned the regulator's involvement in the NHS financial "reset", which, among other measures, identified 63 providers that may have to cut "excess" pay bill growth. In the document, NHS Improvement said it would work in "close partnership with CQC" when reviewing pay bill growth in these trusts.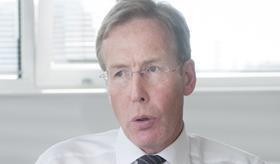 Taking exception to the document's wording, Mr Mire, who as previously acted as interim chair of the board, asked: "Well, are we part of NHS Improvement's review on pay growth or are they using CQC to make this review of pay growth more acceptable?"
NHS Improvement chief executive Jim Mackey, clarifying its position on the "reset" last week, ,said organisations were "not being targeted for cuts to their workforce" and it would "work with providers and the CQC to identify where savings can be made without compromising patient safety".
CQC director of policy and strategy Malte Gerhold, responding during the board meeting, said it had "quite rightly" not been involved in the pay growth review. Reference to the regulator was "intended" to reflect that NHS Improvement will work with providers "in the context of [the CQC's] inspection findings and our view on where trusts are with quality", he said.
In a joint response to the comments by Mr Mires, a spokesperson for the CQC and NHS Improvement said: "The Care Quality Commission and NHS Improvement are committed to working closely together. We want to send clear, consistent messages out to providers and support them in making the improvements that matter to patients.
"We are already working together in a number of key areas. We are about to develop a new set of ratings which will help evaluate how trusts are using their resources to deliver high quality care, and CQC will continue to highlight examples of trusts who are doing this successfully."
Mr Mire also hinted at wider concerns with how the CQC ensures quality is upheld during the current challenging financial environment. He said he had written to chief executive David Behan to outline his feelings on the current situation, which he described as presenting "a very fundamental challenge for us".
HSJ has requested the letter but the CQC declined.
Mr Behan appeared to suggest he would choose to ramp up waiting times rather than see a drop in care quality if he was in charge of a trust. He said: "I see the evidence of waiting times increasing, times in A&E increasing, where people are trying to hold on to quality and doing their best to hold on to quality and balance money. If I was trying to run a trust at the minute I think that is the balance that I would be trying to strike, to be honest."