CQC has modelled scenarios for deterioration in standards in 2018-19
Sir David Behan said the regulator has warned of risks to health and social care
The regulator is increasing the frequency of inspections in response to identified risks
The Care Quality Commission has assumed standards in the health and social care sectors could deteriorate in 2018-19.
Outgoing chief executive Sir David Behan told HSJ the regulator had made the decision to adjust its resource plan for 2018-19 to anticipate more work as pressures on systems lead some areas to get worse.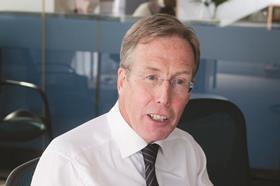 The CQC said its different modelling scenarios had assumed a 10 per cent deterioration in good and outstanding services at the more optimistic end of the scale and a 50 per cent deterioration at the most pessimistic.
Sir David stressed there were providers making substantial improvements in the standards of care they provide and optimistic and pessimistic scenarios needed to be seen in balance, but his comments underline previous warnings by the regulator that pressures are building on providers.
In 2016, it warned social care was at "tipping point" and last year it warned NHS care quality was "precarious".
Sir David said the situation raised questions of sustainability for healthcare and social care.
In March, the Commons public accounts committee raised concerns the CQC could find itself unable to meet workload demands due to its planning assumption that there would not be deterioration in care. However, Sir David said the regulator decided after its latest assessment to put more resources into preparing for more reactive inspections and enforcement action as risks in the sector were identified.
He said: "We have a model to work out our resource allocation, which basically says how many inspections do we need to do [and] what allowance do we need to make for inspections we have brought forward because of risk. Between April and October 2017, 17 per cent of our inspections were reactive.
"The number of reactive inspections we have done has informed our model. We have made some assumptions about deterioration and reactive inspections and they were included in it. That is a dynamic model."
Asked if the model was still based on the assumption of no deterioration, Sir David said: "No it's not, because we have assumed there will be deterioration because that is what we have been saying in our State of Care reports."
A CQC spokeswoman said the model was designed to plan how the regulator uses its resources saying: "This model takes into account the number of services rated inadequate, requires improvement, good and outstanding, and also how often we need to reinspect outside the planned inspection frequency, focusing particularly on services whose ratings deteriorate from good and outstanding. It considers the resource implications of a number of possible scenarios, ranging from a 10 per cent to a 50 per cent deterioration in good and outstanding services, and is regularly updated against inspection activity."
Asked what was contributing to these risks, Sir David said there were several factors that needed to be "set against the improvements we are seeing take place".
"Resources do make a contribution to it but it's not just about the money, it's about leadership and not just executive leadership but clinical and service leadership as well," he said.
Sir David also said the CQC's new data and intelligence approach meant it was being more responsive to risk, with trusts that should be inspected every two years being inspected on average every 12 months due to changes in their risk profile.
Exclusive: CQC needs more powers to rate health systems, says Behan
1

2

Currently reading

Care standards will fall this year warns CQC boss