Man with learning difficulties had support for life saving injection pulled by CCG
Commissioners back down after legal challenge
Should serve as a "wake-up call" for other CCGs - lawyer
A clinical commissioning group has reversed a decision to pull life saving support from a vulnerable patient, after his lawyers argued the commissioner was breaching the Equality Act.
Lawyers for the patient, Richard Jackman, 28, of Trowbridge, Wiltshire, have warned the case is likely one of many, in which vulnerable patients with both physical and mental disabilities are denied equal access to treatment.
"This case contains a significant lesson for all NHS commissioners and providers who need to support patients with both learning difficulties and a physical illness or condition," his lawyer Fiona McGhie, of Irwin Mitchell, said.
The case emerged after the Learning Disabilities Mortality Review Programme's first annual report, which found 13 cases where a person's health had been "adversely affected" by "delays in care or treatment, gaps in service provision, organisational dysfunction, or neglect or abuse".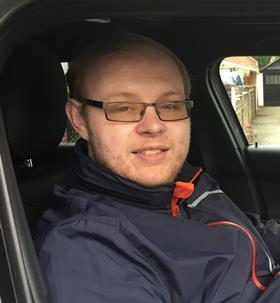 Mr Jackman has panhypopituitarism, a condition that means he can fall swiftly into a potentially fatal adrenal crisis and require an emergency injection of hydrocortisone, usually administered by the patient.
About 14 per cent of these crises are fatal, and survival depends heavily on an injection being administered swiftly, ideally within 10 minutes.
However, Mr Jackman also has Asperger's syndrome, meaning he is not able to identify symptoms of an impending crisis or reliably self-administer. Mr Jackman has experienced 16 such crises.
Court documents show Mr Jackman had a CCG provided nurse that could administer these injections, but, in 2015, the CCG instructed the nurses to stop providing the service.
When Mr Jackman's parent's tried to restore the support, the CCG argued that while Mr Jackman was entitled to a carer to meet his broader needs, and call an ambulance if he was at risk of a crisis, he was not entitled to a carer that could administer injections.
The CCG provides injection kits to other patients with the condition, and relies on self-administration.
However, this approach was not appropriate for Mr Jackman, because of his Asperger's syndrome. As a result, Mr Jackman has declined the offer of a carer, and relies on his parents for injections.
At a hearing in Bath County Court last month, Ms McGhie argued that the CCG had failed to make "reasonable adjustments" for Mr Jackman, amounting to breach of the Equality Act.
This meant Mr Jackman was denied CCG support to access life saving injections available to other patients because of his learning difficulties, she said.
Wiltshire CCG withdrew its defence on the second day of the hearing, agreeing to provide Mr Jackman with a carer who could administer injections and a five figure financial settlement.
Ms McGhie said: "The CCG ultimately accepted that the support being sought by Richard was a reasonable adjustment under the Equality Act. CCGs need to ensure they are meeting their responsibilities when it comes to supporting disabled people and making reasonable adjustments where appropriate.
"The issues raised in this case should act as a wake-up call to CCGs on this hugely important matter."
A CCG spokeswoman said the organisation was not able to comment on individual cases.
The CCG's statement said: "We will always try to do the best for every one of the 470,000 people we serve, and always intend to meet our legal duties, but hard choices have to be made and we cannot commission all the care we would like."
Mr Jackman's mother, Alice Jackman, said: "We hope that by taking this action, we have ensured that many other people across the country in a similar position to Richard are also able to access support that will help them get the best from life."
Eve Jackson, Mencap activism campaigns manager, said: "Richard Jackman's case highlights the battle many people with a learning disability and their families face in getting the reasonable adjustments they need from the NHS."
Source
Court documents, press statement, information provided to HSJ