Three CCGs, involved in two separate mergers, come out of special measures
Solihull CCG chief executive says organisation's financial turnaround was a big part of the decision
All three CCGs still expected to miss their control totals for 2017-18
Three clinical commissioning groups have been taken out of special measures ahead of mergers this weekend.
NHS England removed Solihull CCG from financial special measures and legal directions earlier this month, ahead of its merger with Birmingham CrossCity and Birmingham South Central CCGs on Sunday.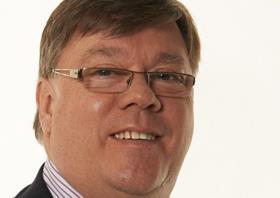 HSJ also understands North Somerset and South Gloucestershire CCGs, which are merging with Bristol CCG on Sunday, are being taken out of financial special measures despite bringing significant deficits into the new organisation.
Paul Jennings, chief executive of the new Birmingham and Solihull CCG, said the decision for Solihull was linked to the turnaround of the organisation's finances and it not burdening the new entity with historical regulatory oversight.
He said: "We didn't want to carry that legal direction into the new organisation. But [NHS England] have also taken the view we have discharged our responsibilities… we've brought the finances under control."
A letter to Mr Jennings from NHS England said the conditions had been lifted "in recognition of the work and progress made on governance and financial management in particular".
Solihull CCG was only placed in special measure and legal directions in August, after reporting a deficit of £2.9m in 2016-17.
The last publicly available forecast for the CCG showed an expected deficit of £12m for 2017-18, £3.7m worse than budgeted.
This shortfall will largely be absorbed by Birmingham CrossCity, which has reported larger than budgeted surplus.
Mr Jennings said the new organisation would focus on improving cooperation among the region's providers, particularly around "place based care", and was not planning any major reconfigurations or retendering of services.
"I am really not interested in further structural changes," he said.
North Somerset and South Gloucestershire CCGs have a longer history of financial difficulties, with both placed in special measures in July 2016.
At the end of January, North Somerset and South Gloucestershire were reporting deficits of £6m and £15.5m respectively – a vast improvement from last year but still well short of budget.
A spokesman for the Bristol, North Somerset and South Gloucestershire CCGs referred questions to NHS England.
NHS England did not comment in time for publication.