Chief inspector says performance on key A&E areas "disappointing"
CQC publishes new A&E guidance to help address problems
Regulator says emergency services are one area where ratings have not improved
Emergency services remains a major quality and safety concern with systems not doing enough to tackle "disappointing" performance on ambulance handovers and corridor care, the chief inspector of hospitals has told HSJ.
Professor Ted Baker cited the areas as concerns as the Care Quality Commission published a new report on safely managing increased emergency department demand.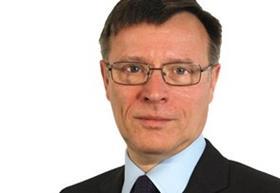 The CQC said 50 per cent of urgent and emergency services were rated as requires improvement or inadequate overall, with 8 per cent of services rated inadequate for safety.
The warning follows outgoing CQC chief executive Sir David Behan telling HSJ the regulator was anticipating service quality would deteriorate across the system in 2018-19.
Professor Baker reiterated the regulator's message that emergency services were the "one area we haven't seen improve in terms of our ratings".
But he stressed emergency departments were bearing the brunt of increased activity and addressing the problems would require system-wide interventions to improve flow across whole health and social care health economies.
He praised managers and staff and acknowledged the system had done well overall in the face of unprecedented challenges this winter. But he singled out ambulance handovers and the treatment of patients in inappropriate areas as a "disappointment".
He said the system was not "doing enough" to tackle those areas.
"The real solution doesn't lie just in emergency departments. It lies in the system as a whole managing the flow of patients better… We've made an explicit link in this report to the work we are doing on local system reviews," he said.
On ambulance handovers, Professor Baker said hospitals should take responsibility for patients from when they arrive on the hospital forecourt.
He said: "It is important that people recognise when a patient arrives on a hospital site in an ambulance they become the hospital's concern. The hospital can't keep the ambulance waiting on the forecourt and take a view that it's still the ambulances responsibility to look after that patient.
"I would put to hospitals that [when] leaving a patient in an ambulance on the forecourt, it is going to be exceptional that this is the best place to care for the patient on a hospital site. There must be better places to put them."
The report follows best practice guidance published in November 2017. The guidance focused on advice for improvement on eight areas.
Eight areas for improvement
Ambulance arrivals – delays in patient handovers from ambulance into hospital.
First clinical assessment – delays in early assessment of patients.
Deterioration – monitoring of patients and identification of people at risk of deterioration.
Escalation – strategies for managing surges in demand.
Specialist referrals – delays in referrals and the working relationships between the emergency department and specialty teams.
Use of inappropriate physical spaces – this includes, for example, corridors for the care and treatment of patients.
Staffing – the wellbeing of staff and staff shortages.
Patient outcomes – the importance of all services monitoring the outcomes of their treatment and taking action if they are not within the expected range.