First findings of national review of paediatric intensive care services due in next few weeks
Review follows investigation into Bristol Royal Children's Hospital
Services under pressure as children with more complex needs need PICU and lengths of stay increasing
An NHS England review of paediatric intensive care services has been accelerated and its interim findings are expected within weeks, HSJ has learned.
An investigation into the quality of cardiac services at Bristol Children's Hospital earlier this year recommended a national review of paediatric intensive care units across England. The report said capacity issues were "likely to be a national issue that requires proper attention".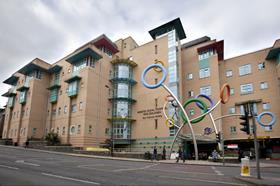 NHS England said the review had started earlier this year and was not expected to be completed until summer 2017, but its work has been accelerated to align the findings with work on reconfiguring services for congenital heart defects. A review of specialised children's surgery has also been brought forward.
In July, NHS England announced changes to configuration of trusts delivering specialised paediatric heart surgery but was criticised over how it reached its decisions. These issues have been ongoing since the Bristol inquiry report was published in July 2001.
University Hospitals Bristol Foundation Trust was criticised for the standard of care some children received after heart surgery in 2012 when its PICU was under pressure and the trust had no high dependency beds.
Jonathan Fielden, NHS England's director of specialised commissioning is leading the current review. Although the review started earlier this year its terms of reference were only published last month.
The reference document said: "There are a number of challenges facing paediatric critical care – in particular capacity and demand – which need addressing now to ensure services are able to meet the needs of children and families in the future."
The document added intensive care services were coming under increased pressure as children with more complex needs were needing PICU care and average lengths of stay were increasing.
It also revealed that in 2015 only 34 per cent of units met nurse staffing levels recommended by the Paediatric Intensive Care Society.
The terms said the review would "ascertain the optimal models for the provision of sustainable, high quality, responsive paediatric critical care and specialised surgery in children in England, considering critical co-dependencies with other essential services".
The review will consider how to optimise beds to care for children with different levels of acuity, as well as networking models for care to be provided closer to patient's homes where possible.
NHS England said an expert stakeholder group would oversee the work, and is expected to include representatives from organisations such as the Paediatric Intensive Care Society, the Royal College of Anaesthetists, the Academy of Medical Royal Colleges, the Children's Alliance and the Royal College of Paediatrics and Child Health.
An NHS England spokeswoman said: "NHS England is reviewing paediatric critical care services, along with specialised surgery for children, paediatric transport and extracorporeal membrane oxygenation.
"Work on the paediatric critical care review began earlier this year and should be completed by summer 2017, with early findings available by winter. The review was accelerated in September to run in parallel with other work to put in place new nationally agreed standards for congenital heart disease."