Minister says he has not seen evidence that outof hours providers are being squeezed by GP practices piloting extended opening hours
Government would step in if services were affected by doctors choosing to work at pilot sites
The government would step in to save GP out of hours services "on the verge of collapsing" if nearby providers running extended hours services made them financially unsustainable, a health minister has told MPs.
Alistair Burt told the Commons health committee on Tuesday he had seen no evidence that any out of hours providers were threatened due to difficulties obtaining staff.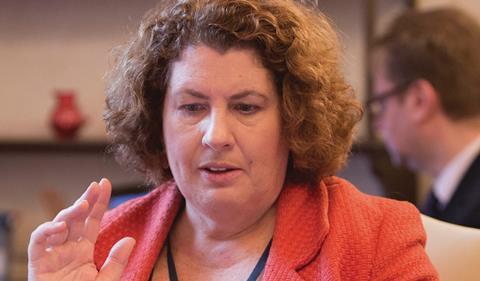 However, he did acknowledge that providers piloting extended hours through the prime minister's GP access fund may pressurise some areas.
The initiative, originally called the prime minister's challenge fund, was launched in October 2013 with the intention to improve access to primary care.
It aims to extend access in a number of ways, such as developing the use of technology, but a key element is extending opening hours to evenings and weekends at some surgeries.
Mr Burt's comments came after GP leaders told the committee last month that out of hours providers faced "running down" as GPs were able to earn more money working shifts in practices with extended opening hours.
Royal College of GPs chair Maureen Baker said the sector feared "essential" out of hours services would be hit by the focus to provide routine GP services seven days a week.
Dr Baker said: "One concern we have is that by focusing on provision of routine services seven days a week we could be running down the essential out of hours service.
"At the moment, where [GP access fund] schemes are providing extended access in the evenings and weekends, the doctors that they bring in to do those are doctors who would otherwise work in the out of hours service.
"So some out of hours services are finding they are becoming extremely unstable in being able to provide doctors for that service."
When asked by committee chair Sarah Wollaston whether the government would take action if there was evidence that out of hours providers were "on the verge of collapsing", Mr Burt said: "Of course we would, but we have no such evidence at this stage."
He added: "I can understand that as we experiment with [extended opening pilots] there may be pressures in different places, but I have not been given any indication that any place is in crisis and cannot deliver this."
GP leaders have previously told HSJ that working shifts for the challenge fund initiative was "a lot less stressful" for GPs, because they normally involved routine appointments rather than a "typically busy urgent care session" in an out of hours service.
British Medical Association GPs committee deputy chair Richard Vautrey said last year that out of hours services were being destabilised by the fund at many sites, where "rates of pay for a session in the local OOH service are often half that of the [prime minister's challenge fund] session".
Minister: Seven day GP pledge has been 'misinterpreted'
1

2

Currently reading

'Collapsing' out of hours providers would get help, says Burt