Liverpool Community Health Trust heavily critcised for failures of executive team to be "open and transparent"
Report blames focus on FT application process and pursuit of cost improvement savings as cause of poor culture
Incidents including a memeber of staff being assaulted and held hostage were not properly investigated
A catalogue of governance and care failings at Liverpool Community Health Trust has been likened to those found at Mid Staffordshire Foundation Trust in a damning report.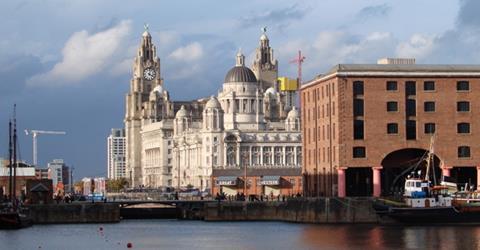 The community trust has been heavily criticised for pursuing aggressive savings and foundation trust status, which led to a culture of bullying and harassment and substandard patient care.
The report, by Capsticks Solicitors and published on Tuesday afternoon, heavily criticised board members for failing to spot and tackle emerging problems and in some cases said executive directors were guilty of downgrading serious risks or incidents and keeping information from non-executive board members.
The review said: "Inappropriate and unsafe care was not addressed, even where that was clearly set out in internal or external reports, and the response to adverse incidents was grossly deficient, with a failure to investigate properly and learn lessons."
The report said the trust's culture was seen as "oppressive" with staff "driven to the brink."
Review author Moosa Patel said fears over acutely ill patients being cared for on intermediate care wards with 100 beds were downgraded by executive directors and other escalated risks were also downplayed.
He said: "For many of these concerns, it is hard to come to any other conclusion than that they were managed in the way they were in order to ensure the trust application for NHS foundation trust status remained on track."
He said the board had ignored key findings from the Francis inquiry into poor care at Mid Staffordshire about the dangers of poor culture included disengaged staff, target driven priorities, isolation, lack of candour, bullying, low staff morale, discouragement of feedback from trainees, acceptance of poor behaviours, reliance on external assessments and denial.
He added: "We found, almost without exception, the presence of all these factors within the trust to varying degrees."
The report has prompted Rosie Cooper MP to call for a public inquiry into care failings at the trust. She complained about the treatment of her father by the trust in 2013 and has raised concerns from whistleblowing staff.
She said: "I believe we now need a full clinical inquiry to establish the full extent of any harm that has been caused to patient care and staff welfare."
In one incident the trust failed to properly investigate after a member of staff was taken hostage and subjected to a serious assault by the relative of a patient.
The report said: "It was not until over two years had elapsed since the assault had occurred and a year since the chief executive had left the trust that she became aware of the true extent of what had happened to a member of staff whilst she was the accountable officer for the trust."
It added that the response to the incident "calls into question the experience and judgement of each and every one" of the executive team. "It is our view that the handling of this incident by the senior management team was significantly flawed and represented a serious breach of NHS Code of Conduct and the Nolan Principles," it said.
Other key findings include:
An "inexcusable and wholly unprofessional" failure by executive directors to be "open and transparent" with the wider board including not sharing staff survey results showing 96 per cent of staff believed bullying was a problem at the trust.
Cost improvement programmes were "hugely challenging and in many cases ultimately unrealistic without significantly compromising the safe delivery of care".
The failure to recruit and carrying unfilled posts to deliver cost savings resulted in poor staff experience and inconsistent quality of services. "Despite this, cost improvement programmes were nevertheless driven forward persistently," the report said.
Regulators and commissioners failed to question the quality impact of the trust's cost improvement programmes and to provide "appropriate scrutiny and challenge".
The appointment of an inexperienced team was highlighted as a source of issues at the trust.
The report, commissioned by a new interim leadership team at the trust and the NHS Trust Development Authority said there was a "sustained drive towards achieving NHS foundation trust status by the board" since 2011, adding: "What followed until the early part of 2014 was an accompanying focus to reduce costs, which resulted in enormous pressures on many frontline services and the emergence of a culture of bullying and harassment of staff at various levels within the organisation and the delivery to some patients of poor and in some cases substandard care."
In January 2014 the Care Quality Commission raised concerns about the trust's culture and staffing numbers and issues the trust with two warning notices.
In 2014 trust chief executive Bernie Cuthel stepped down from her role along with director of operations and executive nurse, Helen Lockett, and director of human resources Michelle Porteus.
The trust abandoned its plan for foundation trust status in 2015.
Carole Panteli, Liverpool Community Health Trust's interim director of nursing, said: "The report is clear that the trust lost its way a number of years ago and this can be seen in the sad catalogue of historical problems which climaxed in a series of critical inspection reports in early 2014. What happened historically was wrong and, on behalf of the trust, we are sorry that these issues went unchecked and unchallenged for so long."
NHS Improvement promises new way of authorising FTs
1

2

Currently reading

Community trust's failures compared to Mid Staffordshire