Mixed sex breaches in September more than double compared to same month two years ago
NHS Providers warn hard fought gains are being lost
Month on month A&E waiting time data shows improvement
The number of mixed sex ward breaches more than doubled over the last two years, prompting concerns from senior NHS managers about care quality and patient dignity.
NHS England's latest mixed sex breaches data showed there were 969 breaches in September – a breach rate of 0.6 per 1,000 finished consultant episodes.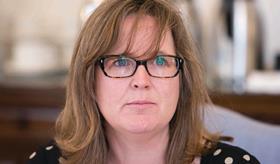 This compares with 607 breaches reported in September 2016, a breach rate of 0.4 per 1,000 FCEs, and more than double the 415 breaches in September 2015, a breach rate of 0.3 per 1,000 FCEs.
NHS Providers said there was a risk hard fought gains on the problem, which health secretary Jeremy Hunt pledged in 2012 to eliminate, were being lost and the breaches were an important "reminder" that stretched resources were leading to quality concerns.
The hospital sector group raised its concerns about rising same sex ward breaches on the day NHS England figures showed accident and emergency four hour waiting time performance had marginally improved month on month.
The NHS England data published on Thursday showed the system achieved 90.1 per cent for October against the 95 per cent target, a nudge up from 89.7 per cent in September and a whole percentage point better than the 89.1 per cent achieved in October 2016.
The type one performance – of full A&E departments – still significantly lags overall performance, but also showed a slight uplift month on month: 84.9 per cent of patients were seen within four hours at type one A&Es in October, compared to 84.6 per cent in September and 83.7 per cent in October last year.
NHS Providers director of policy and strategy Saffron Cordery said: "The rising number of breaches for mixed sex accommodation is a reminder that when resources are overstretched there is a risk that the quality of care and patient experience may be affected.
"Trusts have worked extremely hard to tackle this problem. Respect for patients' privacy and dignity is always a priority, and no one wants to see these numbers going up."
When data collections on mixed sex breaches began in December 2010, the figure was significantly higher. There were 11,802 breaches at a breach rate of 8.4.
However, Mr Hunt pledged a major crack down. He told the 2012 Conservative party conference mixed sex wards had been "virtually eliminated" and that by the following year they would be "virtually gone".
Improvements were subsequently made and the national breach rate driven down to 0.1 per 1,000 FCEs.
However, hospital managers have been alarmed by a continual increase as pressure mounts on the system.

Concerns as mixed sex ward breaches more than double
1

Currently reading

Concerns as mixed sex ward breaches more than double

2