David Behan says waiting times currently increasing as trusts "hold on to quality"
CQC rules out "flexing" its ratings approach in response to "tight financial environment"
Recognises providers are in a "really difficult position" trying to maintain financial and quality controls
The chief executive of the Care Quality Commission has said he would choose to ramp up waiting times rather than see a drop in care quality if he was in charge of a trust, following last week's NHS "reset".
David Behan was speaking at the CQC's board meeting on Wednesday morning.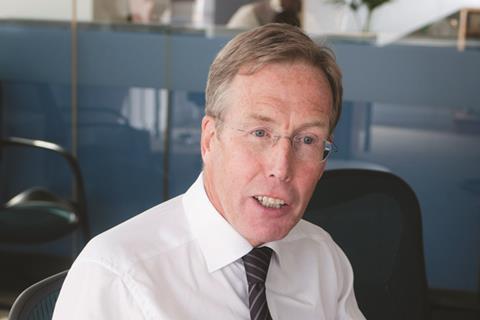 The board was debating the NHS finance and performance reset, which last week saw NHS Improvement put five trusts in a financial special measures regime and tell 63 providers to cut their pay bill growth.
Mr Behan said: "I see the evidence of waiting times increasing, times in A&E increasing, where people are trying to hold on to quality and doing their best to hold on to quality and balance money. If I was trying to run a trust at the minute I think that is the balance that I would be trying to strike, to be honest."
He went on to say the public and "politicians in particular" think access times are important so a trust's decisions about access, quality and finances will be "very finely balanced". Mr Behan added that "it would be silly to deny that there isn't a potential risk" that care quality could suffer due to the current financial constraint in the NHS.
While the board recognised that providers were facing a "tight financial environment", it clarified that the CQC would not be "flexing" its regulatory approach in response, and ruled out any temptation to "inflate" ratings.
CQC chair Peter Wyman emphasised the need to "stick to our mission" but recognised this would "put providers in a really difficult position as the pressure is on them now to reduce staffing at a time when demand is going up". He added: "We hold the line on what is acceptable, which I am afraid pushes it back to the trust on how they square the circle."
Mr Behan said as a result of sticking to its standards he expected the next two to three years to "become uncomfortable" for the regulator.
The board shared internal analysis that showed there was a "correlation" between the trusts placed in financial special measures last week and poor quality. Mr Behan said: "Those [trusts rated outstanding] have smaller debt or no debt and those rated inadequate have the largest proportion of debt." He concluded that problems with both finances and quality are more likely to arise where there is "less than good" leadership and management.
However, the regulator did not find any direct correlation between the quality of care offered and the financial position of the 63 trusts told to cut their pay bill, with the providers singled out by NHS Improvement receiving quality ratings "across the spectrum".