Only 69 providers challenged final ratings awarded by the CQC from 10,840 inspections
Three hospital trusts received changes in service ratings after review, but none had overall rating altered
51 primary medical services inspections were challenged, but only five have had ratings changed
Only a fraction of hospitals and primary care providers have asked the Care Quality Commission to review their ratings following an inspection, with just eight having a rating changed.
Between October 2014 and November 2016, 10,840 inspections of hospital and primary medical services were carried out at NHS and independent providers. Only 69 providers queried their results.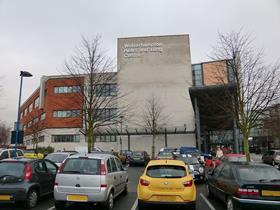 Of the 18 hospital trusts that requested a review only three had a change in ratings: The Royal Wolverhampton Trust, Dudley Group Foundation Trust and Lincolnshire Partnership FT. None had their overall rating changed.
Dudley Group had the ratings for surgery and maternity increase from requires improvement to good. Its rating for end of life care decreased from good to requires improvement.
Lincolnshire had an error corrected in the ratings given to its substance misuse programme after the CQC used the wrong colours for the rating it had given.
The CQC upgraded nine of the ratings originally given to the Royal Wolverhampton.
Of the remaining 15 providers that appealed, the CQC found in three cases the "correct rating process [was] not followed". A subsequent review led to no changes being made to the ratings.
Eight of the providers were found to have "no grounds" for appeal, and four are awaiting an outcome.
During the same period, 51 primary medical service providers have appealed their ratings. Only eight have been reviewed, with four seeing ratings increased, one getting a decrease and three remaining the same. For the other 43, the CQC found it had no case to answer for 24, 16 reviews are ongoing, and three reviews did not continue for other reasons.
A provider can ask for a rating review if it believes the process of deciding which rating to give has not been fair. It cannot challenge the inspectors' judgements on which these ratings are based.