The Care Quality Commission has asked the Department of Health to change its regulations so they "operate in favour" of service users.
Currently the CQC can only publish information on enforcement action against providers once the action has been completed. This stops the regulator informing the public about action which is in progress or was stopped because it forced an improvement or caused a provider to cancel their registration.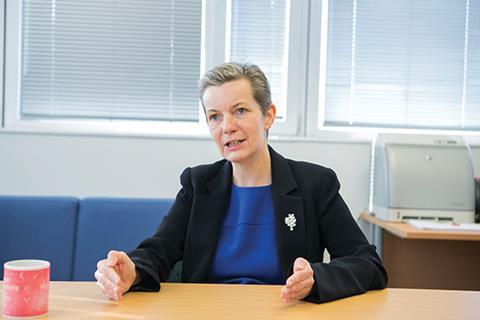 Speaking at Tuesday's CQC board meeting, chief inspector of adult social care Andrea Sutcliffe said the rules put the regulator in an "extremely difficult situation" as the CQC "is not supposed" to even tell people about any action that may have arisen from their complaints about providers.
She said: "We have been pressing the DH for quite some time… as the people that [the regulations] most affect, the people living in or using that service… are the last people to know about [enforcement actions]."
Ms Sutcliffe said the situation affected primary medical services, trusts and social care, and added that the regulations "sadly undermine the confidence the public has in us" as the CQC is unable to demonstrate when it has forced positive action.
CQC chief executive David Behan said when the regulations were first created "they were drafted in favour of the provider not the user". He confirmed that while the DH is looking to change the regulations to be enable the CQC to rate providers such as drug services, he hopes to use that "opportunity" to gain greater powers over enforcement publication.
The board papers for the meeting revealed that in the 12 months to October 2016 there have been 1,667 published enforcement actions. There are 1,037 in progress and it said "not all of these will result in a published action", the papers said.
The CQC also revealed that enforcement actions have increased from last year. Enforcement action results from just over 11 per cent of inspections so far this year, compared to 6 or 7 per cent last year.
The DH was approached for comment.