Richard Humphries on the storm clouds gathering over the NHS and local authorities this winter
This year's annual gathering of the social care clans in Bournemouth was easily one of the most depressing I can recall in 20 years of attending the event.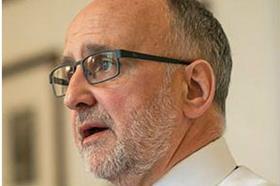 For adult and children's services alike, the overall picture was of a deepening struggle to balance needs with resources.
But the biggest storm cloud was the dispute between the government and councils about delayed transfers of care from hospitals and the possibility that some might have their better care fund allocation reduced if their September performance (published next month) is not satisfactory.
For councils placed on the naughty step by Jeremy Hunt and Sajid Javid, Local Government Association chair Lord Porter's unusual advice that they should "throw their letters in the bin" is a measure of how fraught things have become.
There is no doubt elected members of all political persuasions are furious – and among the ranks of the normally pragmatic and measured directors of adult social services there is mounting frustration.
This is local government getting caught up in the slipstream of old fashioned, top-down NHS performance management as it strains every sinew to avoid a winter crisis in hospitals. It highlights once again the deep cultural differences between the NHS and local government in culture, leadership and management style.
Avoiding a winter crisis in our local NHS should be a unifying concern of everyone who serves their communities
There is an obvious contradiction between national bodies and ministers preaching the virtues of collaboration and working as a system, but shouting at councils for missing targets that usually reflect system performance rather than single organisational culpability.
In many places relationships between partners will be strong enough to withstand the heat of this dispute but in others it will deepen existing differences and make it harder to make common cause.
In the meantime, avoiding a winter crisis in our local NHS should be a unifying concern of everyone who serves their communities, whatever their role or organisation.
No one can be happy with overflowing emergency departments, queuing ambulances and patients stranded in hospital. But as geriatrician John Young once observed, if the hospital is full then the community will also be full. Delayed transfers are one symptom of deeper problems involving a mixture of issues notably capacity, workforce, money and poorly coordinated services across primary and acute care, community health services and social care.
At a time when councils should be fully engaged with their sustainability and transformation partners in seeking local solutions to these challenges, a dispute about short term targets could easily jeopardise progress towards place based systems of care.
The Care Quality Commission's programme of reviews of how well local health and social care partners are working as an overall system might help to generate some new thinking about the performance and accountability of local systems instead of the current inspection focus on each single organisation. It cannot come too soon.
Richard Humphries is assistant director, policy, at The King's Fund. This article first appeared on lgcplus.com