Several Lincolnshire CCGs and Trafford consider introducing minimum waiting times
NHS England appears to endorse the move, saying funding means "CCGs face difficult choices"
Competition experts question legality and clinicians brand move "ethically wrong"
Several clinical commissioning groups are considering introducing minimum waiting times for "non urgent" procedures, despite clinical and legal concerns, HSJ has learned.
NHS England has declined to condemn the move, and said CCGs had to make "difficult choices" to contain costs. The Department of Health however reacted furiously to the news, declaring minimum waits as "unacceptable".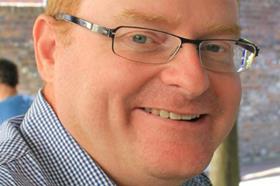 A group of Lincolnshire CCGs and Trafford CCG in Greater Manchester all confirmed they are considering introducing minimum waiting times for elective operations and other procedures.
The move in the East Midlands involves east, south, south west and west Lincolnshire CCGs. A Lincolnshire West CCG said they had "a responsibility to ensure public money is spent effectively and efficiently" and that "there is evidence that some conditions do get better over time and that, in some cases, surgery may be unnecessary". It is understood the minimum wait could be around three months.
Trafford CCG confirmed the policy was under consideration but said no decisions had been made and there would be consultation first.
The news follows HSJ revealing earlier this month that Cambridgeshire and Peterborough CCG had ditched its policy of enforcing a 12 week minimum waiting time for non-urgent procedures just two months after its introduction.
NHS England appeared to endorse the move, a spokesman telling HSJ: "CCGs face difficult choices about what can be afforded within the funds parliament has made available, recognising the priority being accorded to emergency care, mental health, cancer and GP services."
The DH however labelled the move "unacceptable". "All decisions on treatment should be made by doctors based on a patient's individual clinical needs and ensuring that patient rights to choice are fully respected," a spokesman added.
Royal College of Surgeons vice president Sue Hill said: "The RCS appreciates the severe financial pressures facing some CCGs, but introducing an arbitrary minimum waiting time for surgery is unlikely to save money in the long term and is ethically wrong.
"Delaying surgery can mean a patient's condition worsens, and can make surgery more difficult and less successful.
"Under the coalition government minimum waiting times were banned and we urge the present government to reinstate that policy and not force patients to wait a minimum of three months for routine surgery."
Her reference is to a Department of Health ruling in 2011 that primary care trusts were not allowed to set minimum waiting times, on the basis of advice from the subsequently abolished Cooperation and Competition Panel.
The CCP said PCTs should "stop distorting patient choice by influencing the behaviour of GPs and local providers to transfer activity to any preferred provider". It said the decision was "likely" to increase costs but that these would be "proportionate". The 2011 ruling does not apply to CCGs, however, which had not been created.
Andrew Taylor, former director of the CCP and a leading NHS competition expert, told HSJ there was no ban on CCGs enforcing minimum waits, but that there were "questions about their consistency with rules on patient choice and competition".
Mr Taylor said: "The issues of patient choice and competition which underpinned the 2011 ruling are still around now, so there is a debate to be had about whether or not minimum waiting times should be legal."
A Trafford CCG spokeswoman said: "Trafford CCG is currently facing a real financial challenge and is constantly exploring all potential opportunities to reduce cost, improve effectiveness and spend money in the most efficient way possible… Clinicians are currently involved in a review of all our contracts…Prior to any decisions being made, the CCG will continue to engage the Trafford public for their views…over the coming months."
An NHS England spokesman also pointed out that: "Last month 1.3 million patients started consultant led elective treatment, and the vast majority of patients wait less than 18 weeks."
UPDATED AT 10am on 20 November to include a statement from the Department of Health.
UPDATED AT 16:45 on 16 November: An earlier version of this story said the Lincolnshire CCGs had implemented the move in July. The CCGs have issued new information to HSJ claiming that a minimum waiting times policy is currently under consideration but not in implementation presently.